Case study
A record cable for Stokab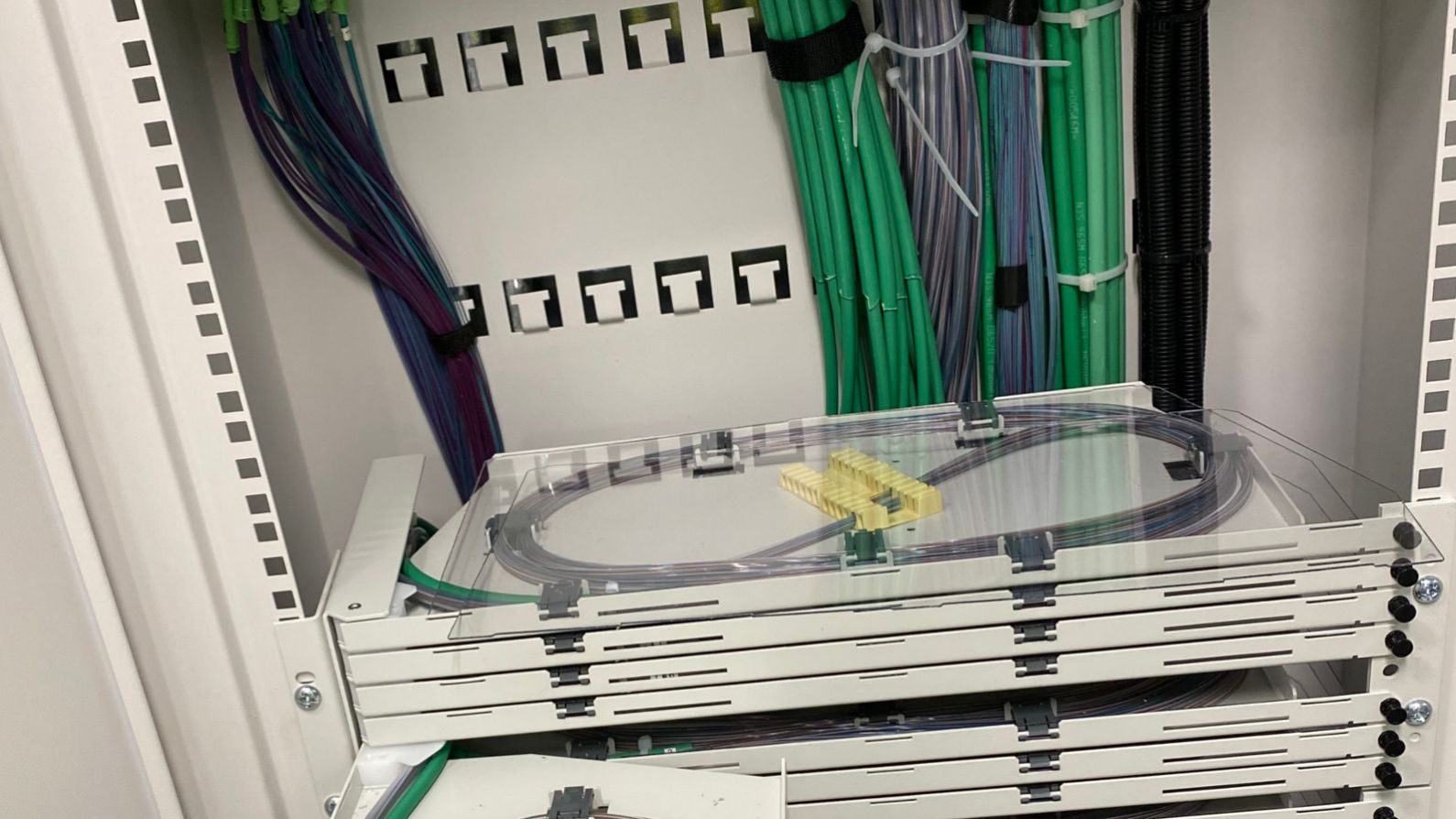 LOCATION

Stockholm, Sweden

PARTNERSHIP

Stokab

MARKET

Telecom networks - Infrastructures
In Stockholm, Stokab breaks the Swedish record with a fibre cable containing 1,728 fibres, supplied by Nexans.
Stokab is Stockholm City's IT infrastructure company providing competition-neutral fibre infrastructure in the city of Stockholm. It is in one of Stokab's nodes in Stockholm that a 50-meter-long record cable has been installed to be used as a trunk connection.
It is made up of so-called Freeform™-ribbons, where twelve fibres are attached in parallel in form of a ribbon, which is then rolled up and eventually the 1,728 fibres become a cable just under 30 mm in outer diameter. Fitting so many fibres in one cable makes the job at lower cost and easier for Stokab. Previously, the same number of fibres would have required three separate cables in three EMP cable entries.
" Here we save both space and money. "
Stefan Carlsson
Technical manager at Stokab
Stokab, which fibre network corresponds to 45 laps around the earth, will provide a competition-neutral IT network for the operators in the Stockholm area and a number of cities in Mälardalen. The various operators' connections meet at the nodes and this is where they exchange information with each other. The new cable with 1,728 fibres has an enormous capacity, but most important is the amount of fibres because Stokab's customers require their own fibres, which they can control themselves (usually for security reasons). Otherwise, customers should not even notice the change of cable.
- The only thing that is important to them is the availability of fibre, says Stefan Carlsson.
" The basic construction is based on a slotted core, which gives the cable good mechanical properties. Nexans has also delivered ODFs, patching cabinets where 96 fibres can be connected. I am convinced that Nexans will be able to deliver the record cable to more Swedish cities, now that this is known. It could be relevant in Gothenburg and some other major cities, as well as in the data centres that are being built in Sweden. "
Christer Larsson
Sales manager at Nexans Sweden AB
The demand for high-fibre-count cables is growing, and there are cables in Tokyo, among other places, that contain over four thousand fibres.
Still some way to go before the world record!