Home networking cable Grade 3 – F/FTP - LSZH Dca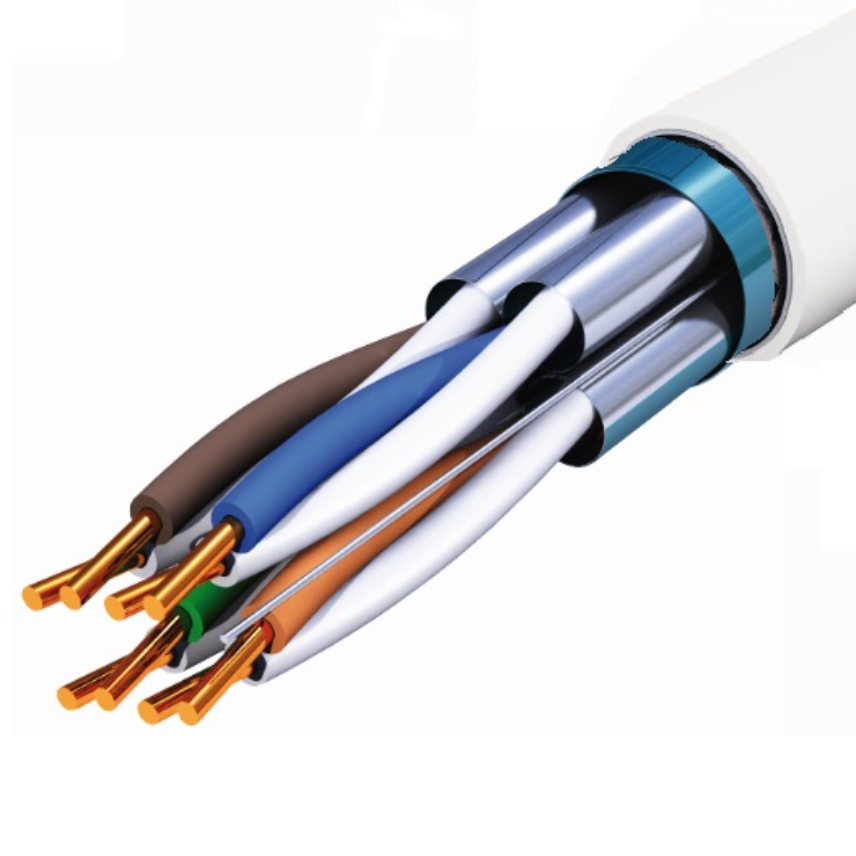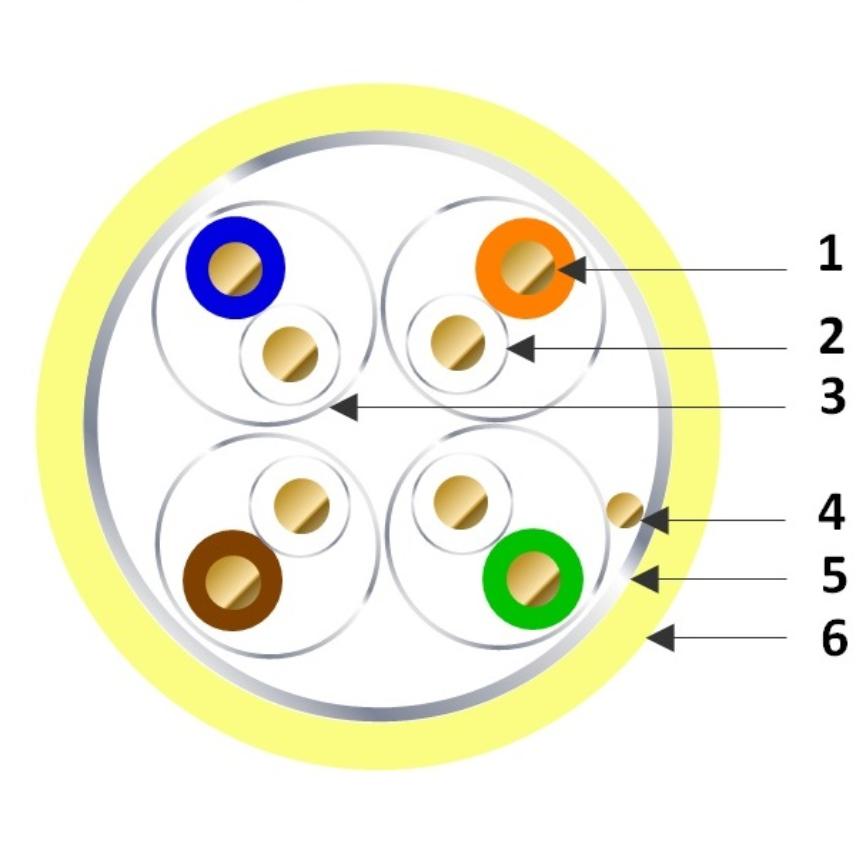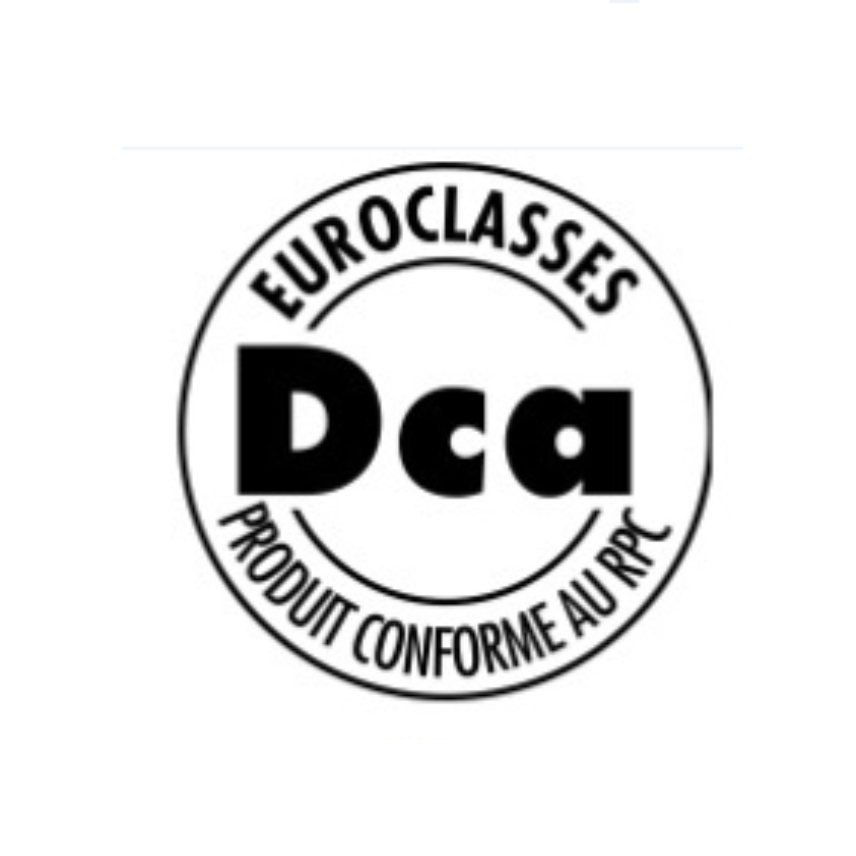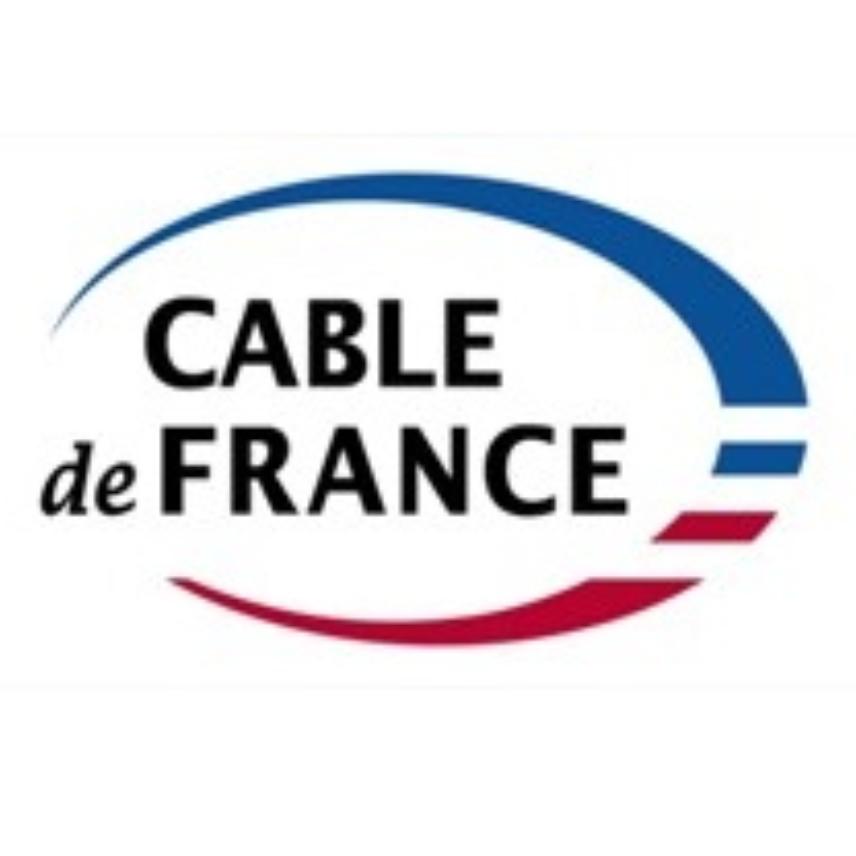 Complies to Grade 3 standard requirements (UTE C 93-531-14)
Guaranteed performance up to 900MHz
Supports Gigabit Ethernet
Suitable for CATV and cable sharing applications
Pimf and general screening for EMC performances
Compact design for minimum volume in ducts or trails
Ivory printed LSZH sheath
RoHS EC Directive compliant
European Reach regulation compliant
Read more
Description
Description
Standards
Application
Nexans Grade 3 cables are the high end 900MHz offering from Nexans. Manufactured in accordance with UTE C93-531-14 requirements, this cable is the best choice to support all multimedia applications like Fast Ethernet, Gigabit Ethernet, Voice, Data, CATV,... This cable is prescribe for the new construction since July 2003 in accordance with the standard NFC 5-100 and UTE C 90-483.

Construction
Conductor: Solid bare copper
Insulation: Polyethylen (EN 50290-2-23) - Two insulated conductors twisted to a pair
Screen: ALU/PET foil on each pair. Alu outside - 4 pairs laid up together
Tinned copper drain wire
Screen: ALU/PET foil - Alu inside
Outer sheath: LSZH (EN 50290-2-27)

Environment
Designed to reduce the environmental impact, Nexans cables are compliant with RoHS 2011/65 Directive and European Reach 1907/2006/EC regulation. The outer sheath of the cable is made of halogen free material (IEC 60754-1 / EN 50267-2-1), with limited fumes emissions (IEC 61034-1/2 / EN 50268-1/2) and no acid gaz emission in case of fire (IEC 60754-2 / EN 50267-2-2).
Nexans measure the environmental impact of each cable. Upon request the PEP Ecopassport or the Eco Material Declaration could be available.
Colour Code
| | | |
| --- | --- | --- |
| | Wire 1 | Wire 2 |
| Pair 1 | White | Blue |
| Pair 2 | White | Orange |
| Pair 3 | White | Green |
| Pair 4 | White | Brown |
Characteristics
Characteristics
Construction characteristics
Construction characteristics
Aluminium / Polyester tape
Dimensional characteristics
Dimensional characteristics
Conductor cross-section (AWG/KCMIL)
Electrical characteristics
Electrical characteristics
Max. DC resistance of the conductor at 20°C
Transmission characteristics
Transmission characteristics
Nominal Velocity of Propagation (NVP)
Propagation delay, max. 100 MHz
Usage characteristics
Usage characteristics
Ambient installation temperature, range
Operating temperature, range
Laying operation bending radius
Minimum static operating bending radius
Resources
Resources
Our websites
Select your country to find our products and solutions