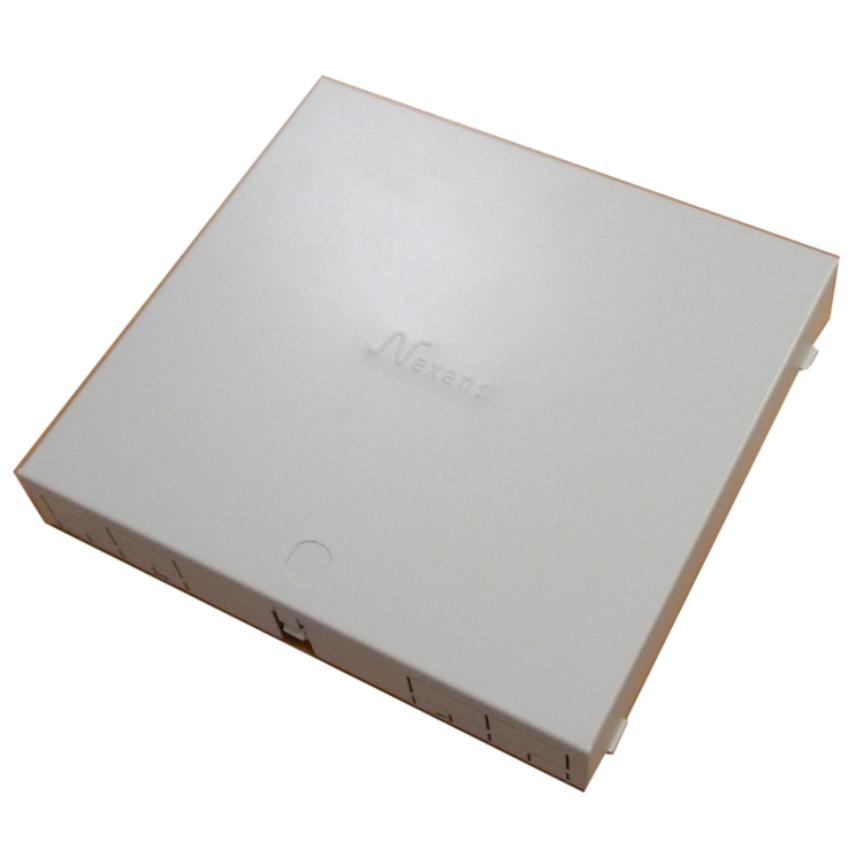 Indoor metallic wall-mounted boxes
Connection on screw type strip,
3 available sizes for requested capacity,
Options : Opening alarm and locking system with key,
Compact (depth 45mm), sober and robust design.
Read more
Description
Description
Standards
International

Nexans specification
CRT boxes answers to all type of low voltage installations with copper cable (telecom, signals, alarms, building management, …) using screw type connection strips.
CRT is an addition of BDIV boxes 8 and 14 pairs.
Wall-mounted box with possible installation along PVC duct to hide incoming and outgoing cables.
Composition
Metallic or plastic cover
Metallic base equipped with :

Srew type connection strip(s) 7 or 10 Pairs

Locking system with key (option sizes ½ to 3)
Push button for opening alarm (option sizes ½ to 3)
Available in these configurations in 3 different sizes for capacities up to 120 pairs.
Characteristics
Characteristics
Resources
Resources
Our websites
Select your country to find our products and solutions