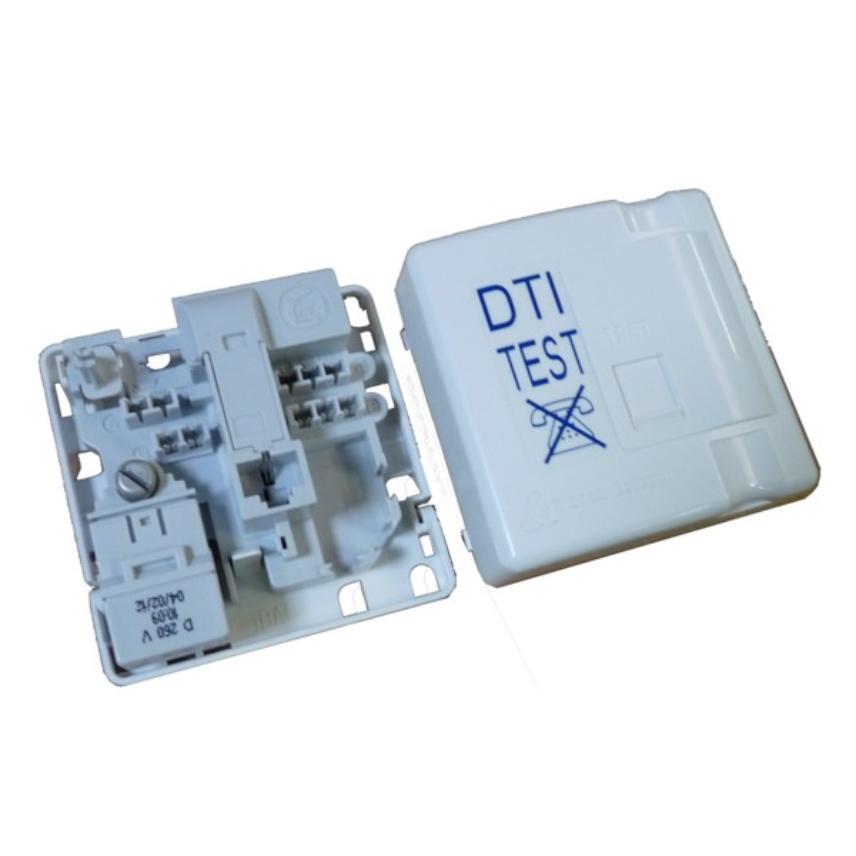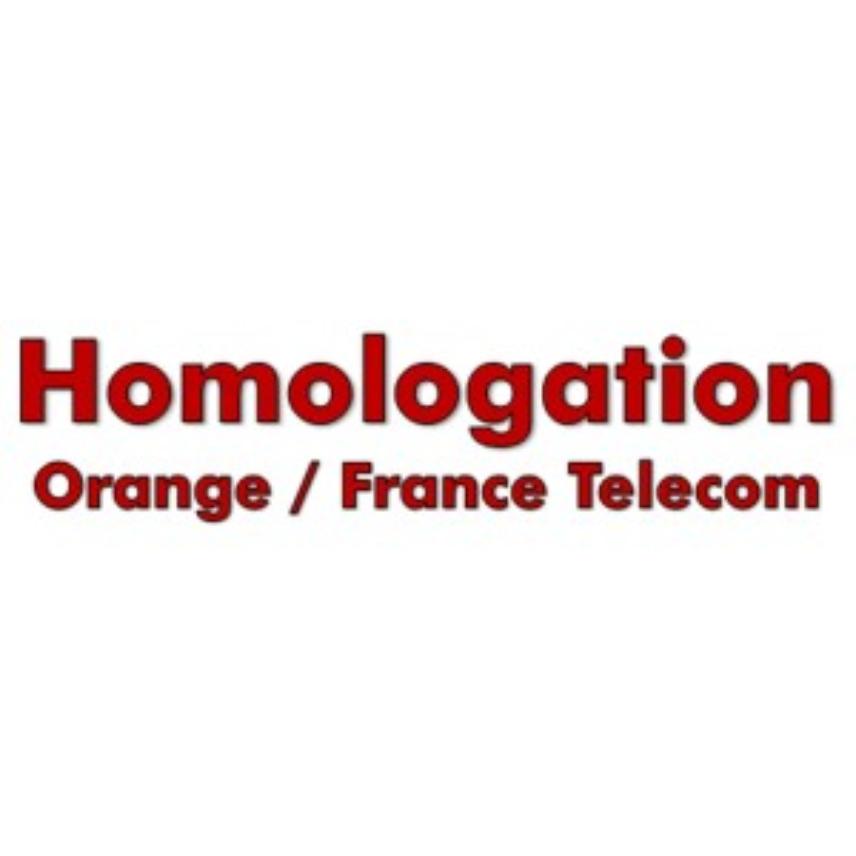 Demarcation and Disconnection Outlet with RJ45 or T socket
Demarcation Point (limit of responsibility),
Line Test Access (default location),
IDC fast connections,
With or Without OV protection (removable),
Easy installation with integrated tool,
With RC module.
Read more
Description
Description
Standards
National

Orange/France Telecom
The DTI (Indoor Termination Device) is the first device on the copper line at the customer's. It splits and defines the demarcation between the incumbent's local loop and the customer's indoor network. It sets a clear limit of responsibility between the two parties.
The DTI is compatible with all the present systems (POTS, RNIS, xDSL).
By inserting a RJ45 plug, it deconnects the indoor network at the customer's side and tests the local loop. It also allows the customer to check the presence of the dial tone. This action can locate any default at the operator's side or the customer's side.
The DTI is equipped with a RJ45 female socket.

It allows the connection with IDC's (Insulation Displacement Contact) of:
1 input drop cable pair,
3 output pairs for indoor equipments (marked 1, 2 and T (Test)
The DTI is composed of a cover and a base plate supporting a pivoting termination plate. The casing contains a tool to make some IDC terminations. For repeated terminations, it is recommanded to use the OSA3 termination tool (to be ordered separately).
A RC module is integrated inside pivoting plate (defined place).
Dimensions 75x75mm - Height 35mm
Wall or DIN 35mm or built-in (with plastic DIN rail accessory) mounting
Built-in version also available 80x80 format (with only 2 ouputs).
Our websites
Select your country to find our products and solutions