Terminal block RC8W base 8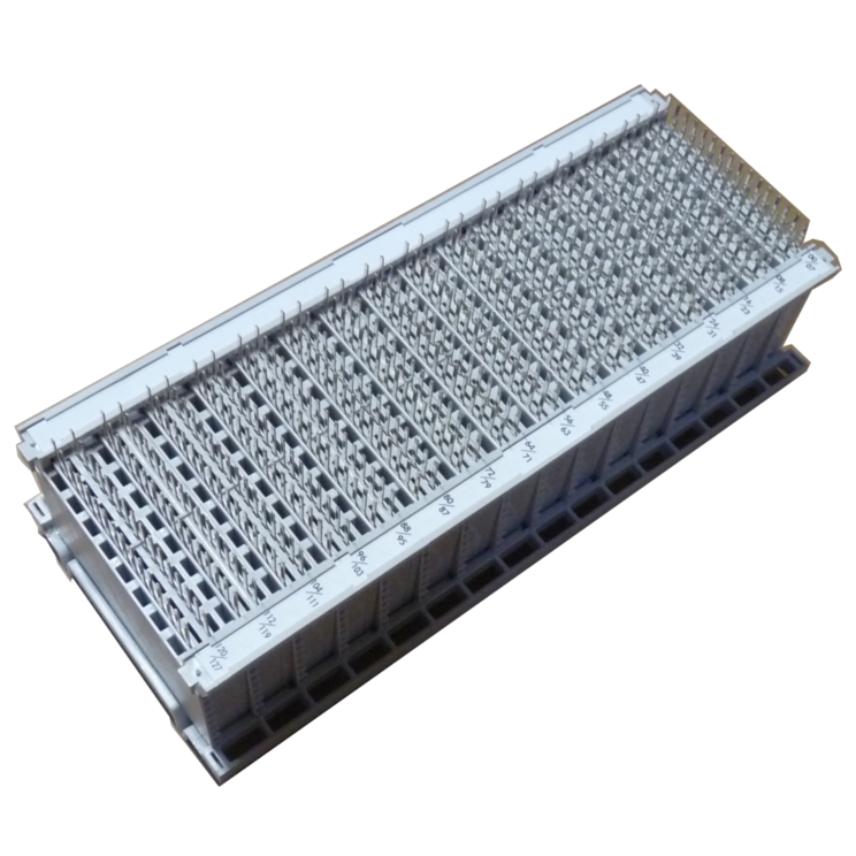 Wrapping terminal block base 8
Connection on front side on Wrapping contacts
Easy installation with wire guides
VDSL2 (30Mhz) Compliant
With cutting only
Read more
Description
Description
Standards
National

Orange/France Telecom
Located on the horizontal part of the distributing frame, the wrapping terminating blocks enable the jumper connection of the cable head and the switching equipment.
The RC8W cut-off function enables the isolation and testing of the line.
The RC8W exists only with capacities 128 Pairs and vutting (colour grey). RC8W consists in:
A plastic body
16 8 Pairs Wrapping blocks
2 label holders
The 8 Pairs blocks are equipped with wire guides and allow a front connection on Wrapping contacts.
RC8W can be fixed horizontally or vertically on flat rail (5x30) with brakets (provided). A grounding kit is also delivered.
Dimensions: Height 248mm x Widht 110mm x Depth 78mm

Characteristics
Characteristics
Resources
Resources
Our websites
Select your country to find our products and solutions