TSRP 224 Pairs with plastic frame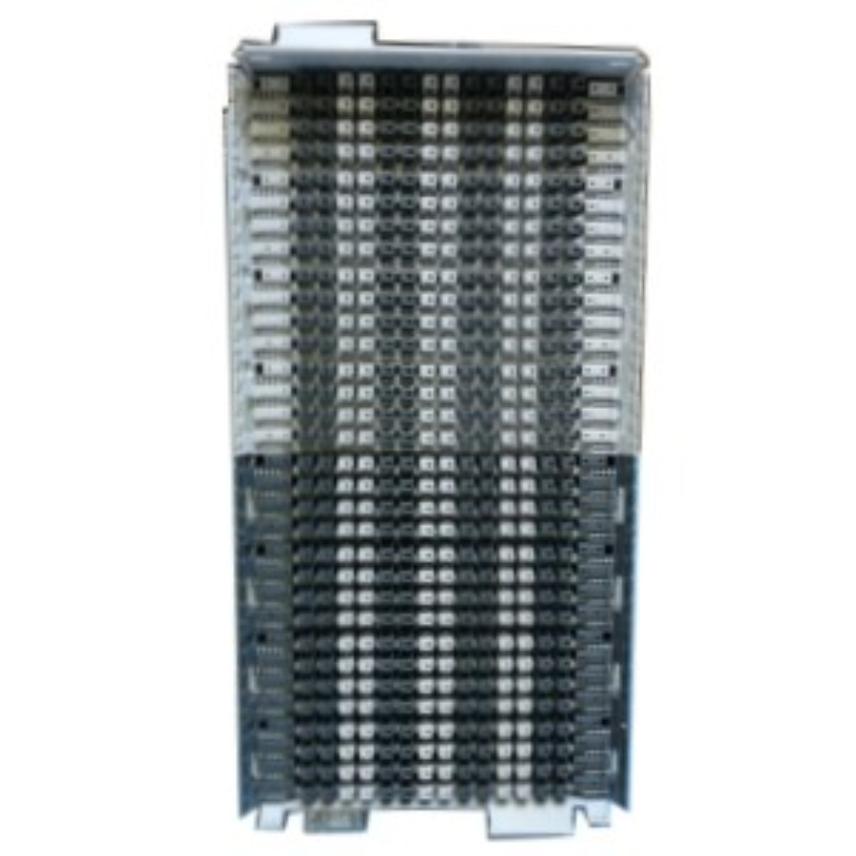 TSRP 224 Pairs composed with 1 plastic frame, 8 28 Pairs terminal blocks and accessories
Read more
Description
Description
Standards
National

Orange/France Telecom
TSRP allows the front patching between multicore cables transmission and distribution connected on the rear side. It fits into cross-connect cabinets and SRI/SRE boxes.
TSRP terminal block allows a high-reliability connection with 28 pairs blocks on Insulation Displacement Contacts IDC between:
28 pairs on rear side
28 pairs on front side (without tool by using push connectors)
TSRP consists in 1 plastic frame equipped with :
1 ground link
2 label holders
N 28 pairs TSRP blocks
8-N TSRP mask(s)
N Kits of 4 cover with grease
Marking and accessories
Installation in 3 phases:
Multicore cable preparation inside the TSRP plastic frame with sealing kit (not provided, see accessories).
Connection from top to bottom of multicore cables on the rear side of 28 pairs TSRP terminal blocks on IDCs with cabling tool OSA2 or OSA3.
Sealing of the rear cabling (after test) with mounting of TSRP cover with grease.
After reversal of blocks, the patching between blocks is then performed directly on the front face by inserting jumpers in the wires guides and use of push-connectors.
This connection technology enables fast and reliable wiring without tool for wire Ø 0.4 to 0.6 mm. The cutting is possible by lifting the button.
Dimensions (mm) : Height 446 x Width 246 x Depth 176
Characteristics
Characteristics
Dimensional characteristics
Dimensional characteristics
Resources
Resources
Our websites
Select your country to find our products and solutions