Multi-purpose junction closure WTC CU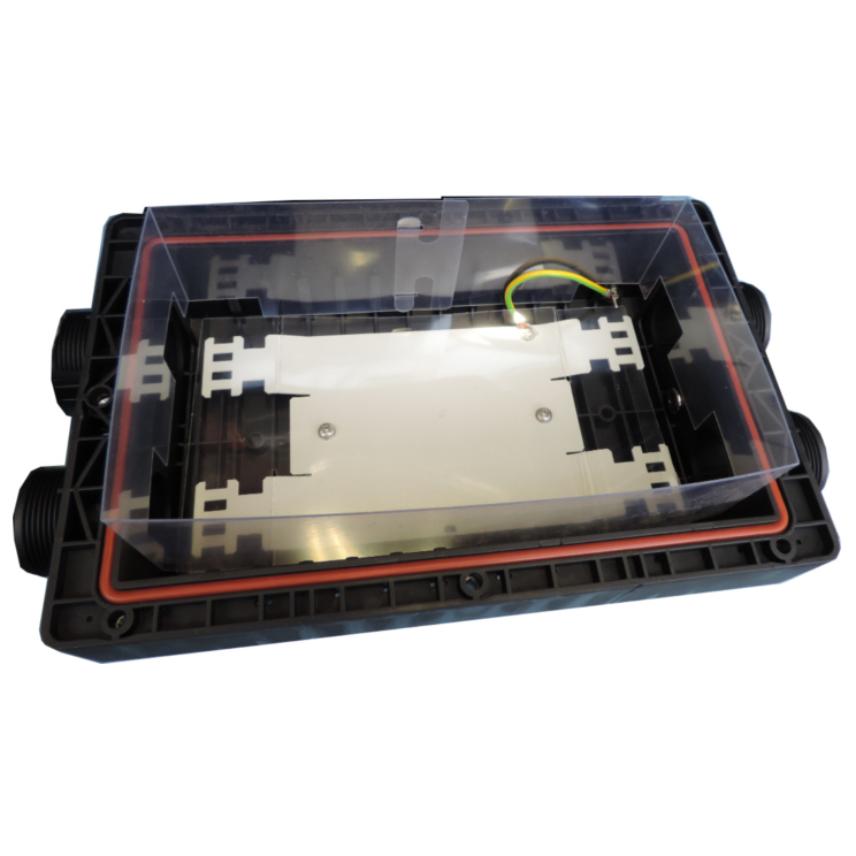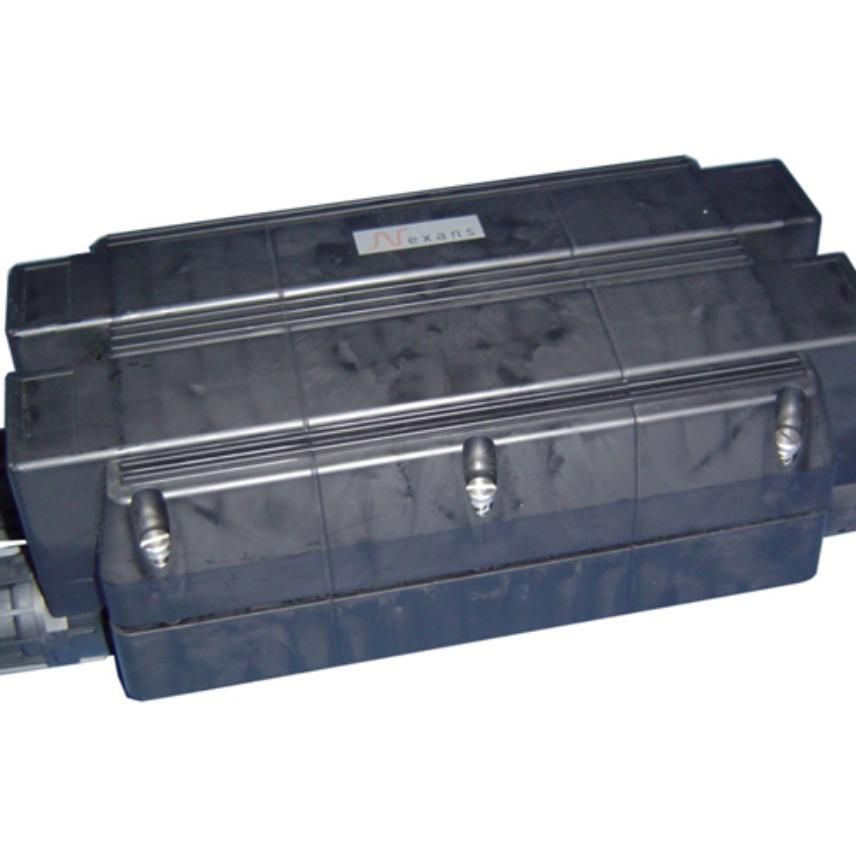 Connection of any type of low voltage copper network
Robust and proven design (protection IK10)
Mechanical and reversible sealing system with pressurizable box
2 sizes with 2 & 4 ports and large range of silicon grommets
Read more
Description
Description
Standards
International

Nexans specification
WTC CU junction boxes are designed for the protection of splices of a buried, underground or aerial copper cable for any configuration of low voltage network (max 48V).
The primary function of the closure is to protect these copper splices from the environment and intrusion. Storage is simple and efficient, it allows re-intervention and easy identification of these splices.
WTC CU junction boxes consist of a body equipped with a clamping plate to which a cover is fixed by screwing.
Sealing system:
Fully mechanical and reversible, it allows easy installation and re-intervention for maintenance.
Sealing between body and cover is ensured by an O-ring also removable.
The cable entries are sealed by mechanical compression of a silicone grommet.
(No adhesive tape, no glue, or other preparation of cables required).
Cabling configuration:
2 (0.5 type) or 4 ports (1.5 type) allow all cabling configuration straight or Y.
Management of pairs:
The copper splices are installed inside a transparent plastic protection allowing optimal maintenance and handling.
Grounding:
Electrical continuity between all the conductive elements of the cables is ensured by the clamping plate connected to an external earth connection.
Cable clamping :
The clamping is made by collars (not provided) inside the box at each cable entry
Characteristics
Characteristics
Construction characteristics
Construction characteristics
Mechanical characteristics
Mechanical characteristics
Usage characteristics
Usage characteristics
Resources
Resources
Our websites
Select your country to find our products and solutions