Cat.5e 240 SF/UTP IN&OUT Eca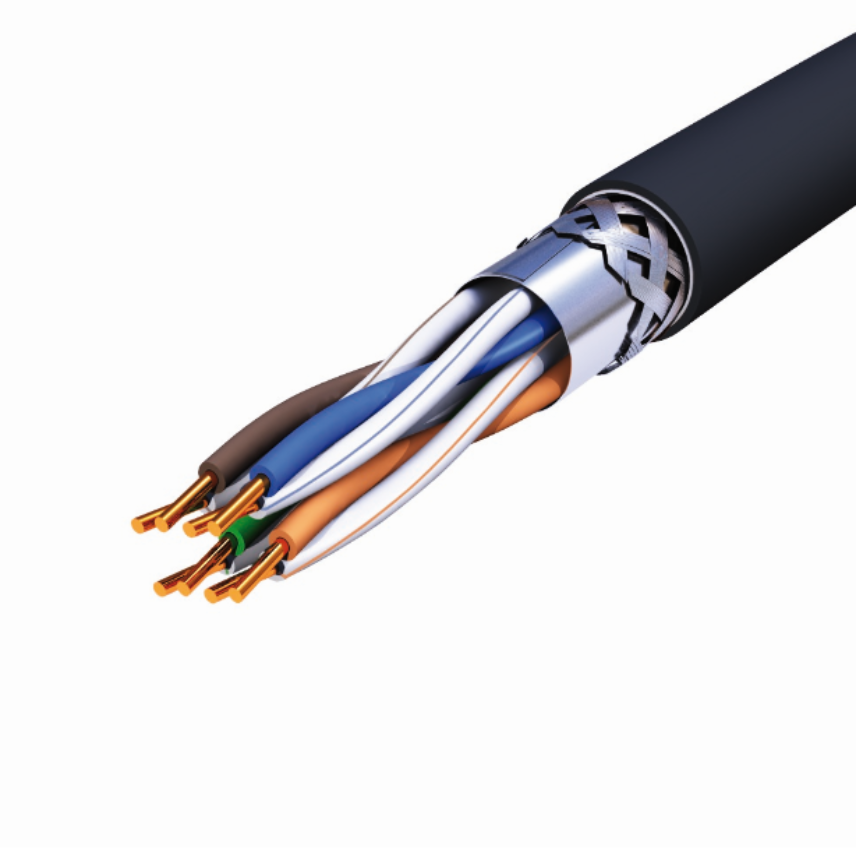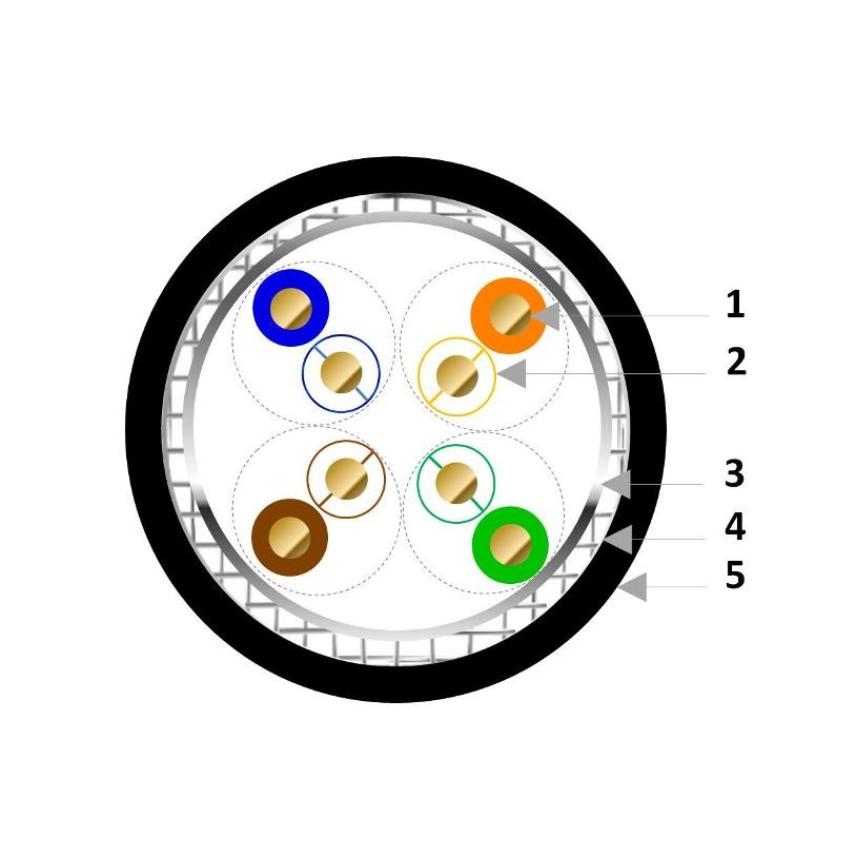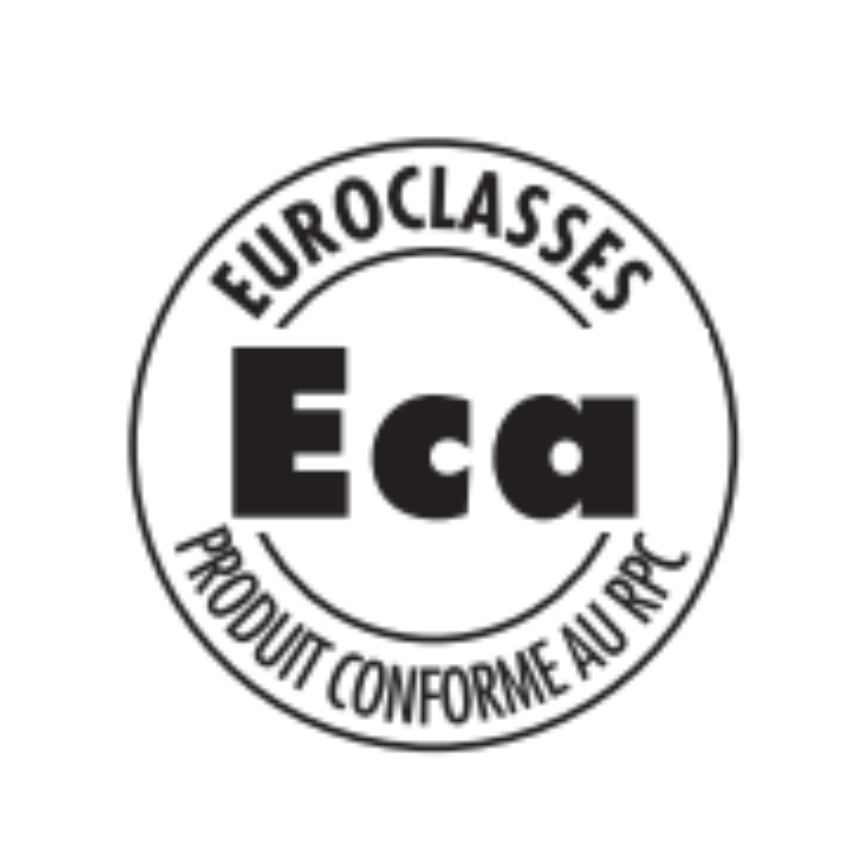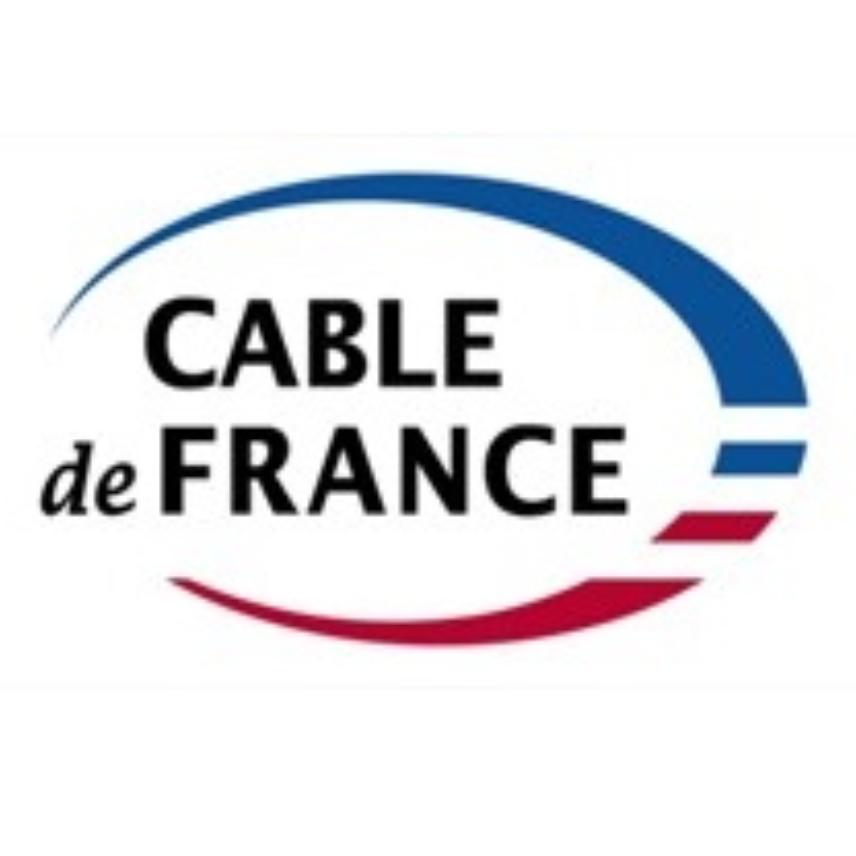 UV and himidity resistant and LZSH
Complies to latest Cat 5e standard version
Supports Class D applications
Cable tested up to 240 MHz
Flame retardant according to EN50575:2014+A1:2016 and IEC 60332-1
Global screen for EMC and mechnical strength performances
Compatible POE, POE+ and UPOE
RoHS EC Directive compliant
Compliant with European Reach regulation
Read more
Description
Description
Standards
International

EN 50173; EN 50288; EN 50289-4-17; IEC 61156-5; ISO/IEC 11801
Application
SF/UTP Category 5e cables are the robust offering from Nexans, for Indoor and/or Outdoor applications. The special jacket guarantee a very good UV and humidity resistance and also a LSZH compliance. Manufactured in accordance with ISO IEC 61156-5 requirements, the SF/UTP cable is the best choice to support all Class D applications like Ethernet, Fast Ethernet, Gigabit Ethernet, … like microwave antennas, video networks, outdoor wifi connexions and all IP industrial and/or urban applications. Cat 5e SF/UTP cables are suitable for basic voice and data installations up to 155 MHz. Nexans Cat.5E cables, combined with a similar class of performance connectivity, are suitable for voice and data installations according to ISO/IEC 11801, EN 50173 and TIA/EIA 568 standards.
Construction
Conductor: solid bare copper
Insulation : Polyethylen (EN 50290-2-23) - Two insulated conductors twistedto a pair - 4/2 laid up together
Screen : ALU/PET foil - Alu outside
Tinned copper braid
Outer Jacket : In&Out - Eca
Environment
Designed to reduce the environment impact, Nexans cables are compliant with RoHS 2011/65 Directive and European Reach 1907/2006/EC regulation. The outer sheath of the cable is made of halogen free material (IEC 60754-1 / EN 50267-2-1), with limited fumes emission (IEC 61034-1/2 / EN 50268-1/2) and no acid gaz emission in case of fire (IEC 60754-2 / EN 50267-2-2).
Nexans measure the environmental impact of each of its cables. Upon request the PEP Ecopassport or the Eco Material Declaration could be available.
Cat 5e 240 SF-UTP TRANSMISSION CHARACTERISTICS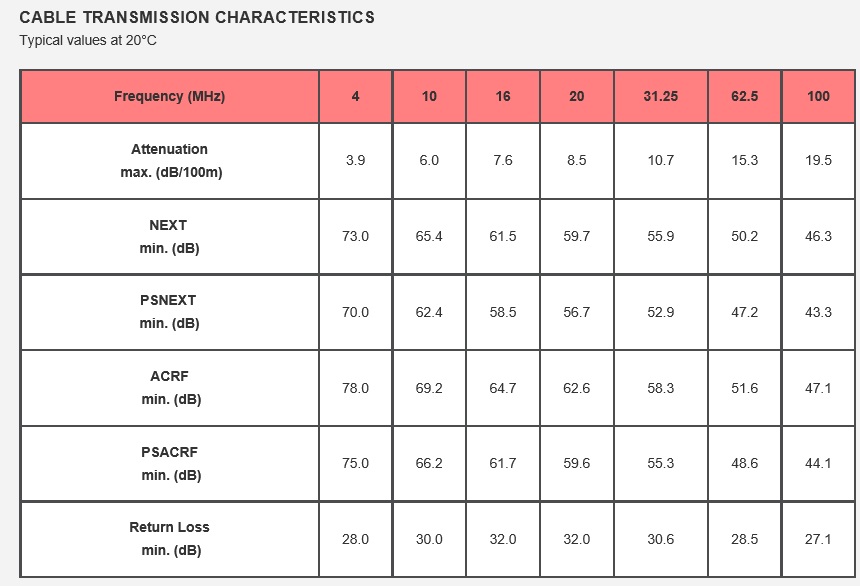 Characteristics
Characteristics
Construction characteristics
Construction characteristics
Dimensional characteristics
Dimensional characteristics
Usage characteristics
Usage characteristics
Our websites
Select your country to find our products and solutions