FLAMEX EN 50264-3-2 0.6/1 kV 6x10 BK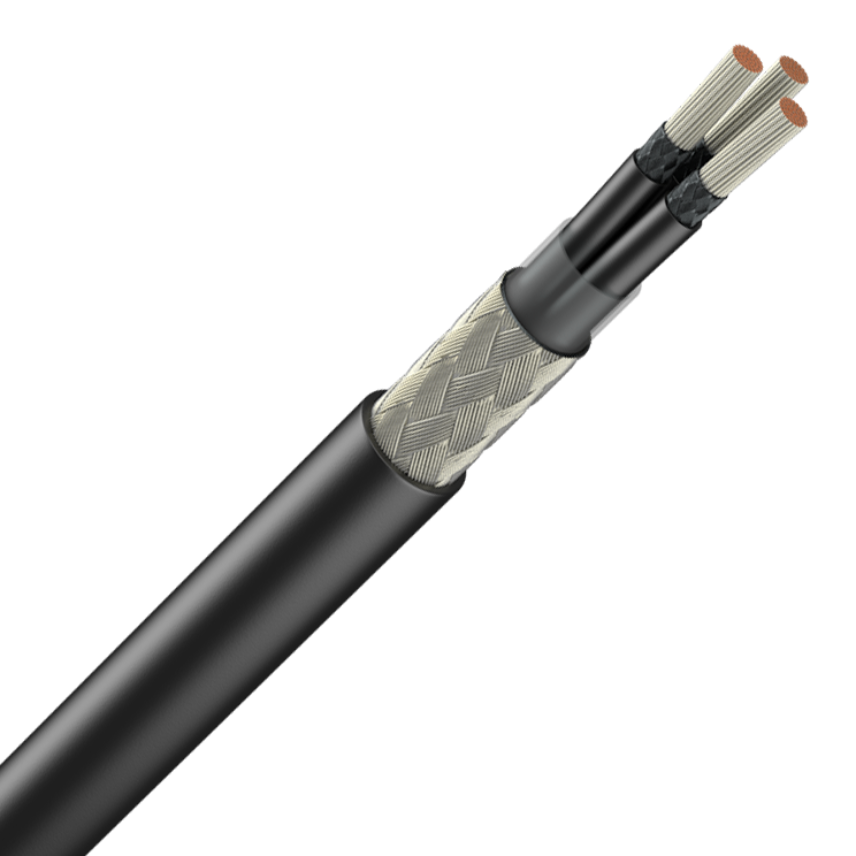 Description
Description
Standards
International

EN 45545 - HL3; EN 50264-3-2; IEC 60228
Applications
For protected installation in railway vehicles (locomotives, trains, trolley-busses etc.), switching station and control panels. Installation in cable ducts, pipes and outside.
Current capacity acc. to EN 50343 as well as VDE 0298 part 4.
Complies with performance requirements acc. to EN 45545-2 - HL3.
Design
1. Conductor
Flexible stranded tinned copper class 5 acc. to IEC 60228
Optional halogen-free separator tape
2. Insulation
Cross-linked compound type El 109 acc. to EN 50264-1
Colour: black or green/yellow (if cable type is nxG)
Assembly
Option: A halogen free foil could be served.
3. Screen
Copper wire braid acc. to EN 50264-3-2, halogen-free separator
4. Outer sheath
Cross-linked compound type EM 104 acc. to EN 50264-1
Oil, diesel, ozone and UV resistant
Colour: black
Cable marking
Printing white
FLAMEX EN 50264-3-2 600V n X (G) ... (mm²) MM S (N)HXCSLOE I NEXANS I
WW-YYYY
Characteristics
Characteristics
Construction characteristics
Construction characteristics
EN 50267-2-1 & EN 60684-2
Dimensional characteristics
Dimensional characteristics
Electrical characteristics
Electrical characteristics
Usage characteristics
Usage characteristics
Operating temperature, range
EN 60332-3-24 & EN 60332-3-25
Bending factor when laying
Bending factor when installed
Ambient static operating temperature, range
Max. conductor temperature in service
Short-circuit max. conductor temperature