TWISTAL®
TWISTAL®, the twist that simplifies your low voltage connections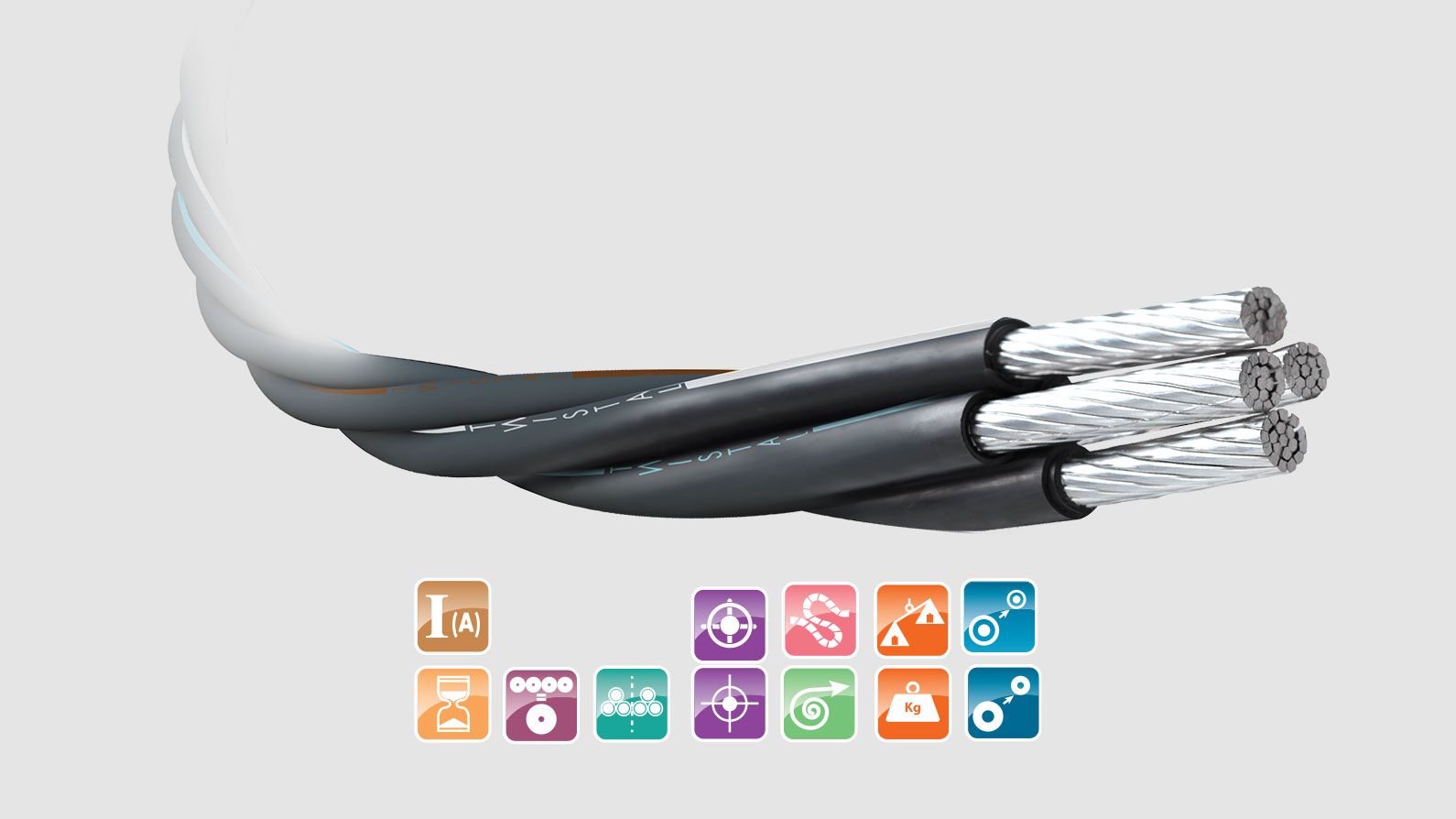 LOCATION

France

PARTNERSHIP

installers

MARKET

Building
The new power link
TWISTAL® a new range of low voltage (LV) U-1000 AR2V twisted single-conductor power cables intended for installers making connections in private tertiary and industrial environments (connections between MV / LV transformer and LV general switchboard, connection of distribution boards or still supply of industrial machines).
Specially designed for three-phase connections with neutral, this cable is composed of four aluminum conductors, cross-linked polyethylene insulation and a PVC sheath. Each conductor is further marked with colored borders, eliminating any manual marking intervention and thus securing the connection.
Beyond marking, TWISTAL® offers many advantages over existing single-conductor solutions. Twist of 4 cables, TWISTAL® therefore automatically reduces by 4 the number of reels handled as well as the number of prints. In addition, the solution can reduce the cross section of cables used when paralleling circuits.
TWISTAL® also has advantages over multi-conductor solutions available on the market today. More flexible and 25% to 30% lighter than its multi-conductor equivalent, the TWISTAL® twist is therefore easier to handle by installers, allowing them to increase their comfort and save time.
Our websites
Select your country to find our products and solutions