Wind turbines
NEXANS INNOVATION REPLACES LEAD STABILIZER IN TURBINE CABLING
Feb 7, 2022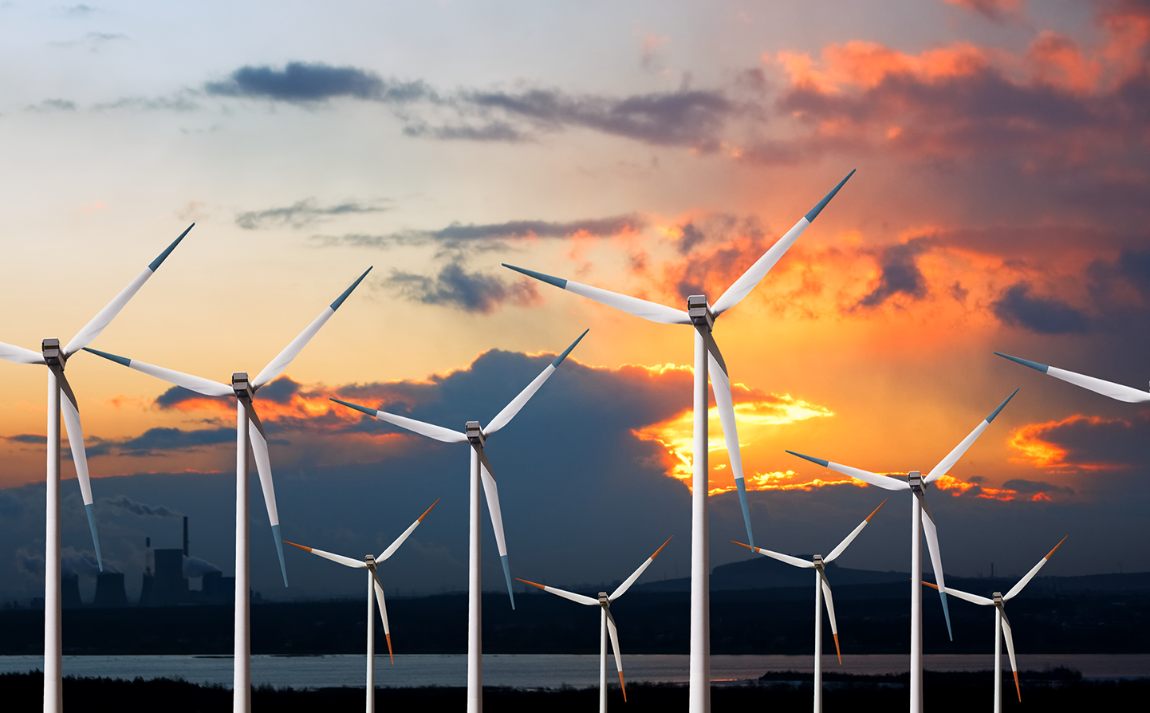 R&D yields synthetic alternative, supporting EU regulation compliance
Because lead and lead compounds can be harmful to humans and the environment, the European Chemicals Agency and EU Member State Competent Authorities identified it as a 'substance of very high concern' (SVHC) several years ago. In June 2016, the European Union introduced severe restrictions on lead and lead compounds usage were under the REACH Regulation. In 2019, plans to expand the scope of lead restrictions were announced. This would prohibit the use of lead and lead compounds in articles placed on the market. This has consequences for various types of cabling insulation, contain a lead component for stabilization. With this in mind, Nexans began R&D efforts to remove lead from cabling, with our units and research centres working very closely together.
Synthetic cable support: benefits maintained, sustainability enhanced
This excellent collaboration has now resulted in a brand new product: 24kV to 72 kV medium-voltage or high-voltage power cable for use in wind turbines. A new Hard Grade Ethylene Propylene (HEPR) compound is used to replace lead in this cabling. This extremely tough synthetic material perfectly meets the torsion and vibration resistance requirements of wind turbines. The cables can be used in towers or loop sections where torsion is required.
The new cabling offers the exact same performance as the previous solution, but with a new lead-free stabilizer that meets EU requirements. The other materials remain the same, to ensure the excellent twisting behaviour of existing Nexans Windlink cables are maintained, along with handling and mechanical properties., the new compound has to withstand prolonged exposure to extreme temperatures and harsh conditions without failing. As the mechanical properties of this new compound are identical to the previous one, using this solution doesn't require any industrial change facilitating its deployment to end customers.
Today, the demand for wind power is rapidly increasing, and numerous new plants are being built, the majority of which are situated fairly far from the coast. Using lead-free cabling not only ensures regulatory compliance, but the environmental benefits really add up as more and more turbines are built. At the same time, many first-generation wind turbines are currently being revamped. By swapping out cabling that uses lead for the new product, sustainability performance can be instantly and easily upgraded.
In-house expertise
"Researching and developing the formula compound in the laboratory was challenging," explains Italia HURGON, Global Product Manager Wind & Pumps, Nexans. "We had to comply with EU requirements as well as customers' torsion, electrical, mechanical, and environmental requirements, which is why this project took some years. Fortunately, Nexans' research centre in Lyon and engineering department in Mönchengladbach have all the required materials knowledge and experience". Not only have we built up a vast amount of know-how, but we are one of companies that have practical experience with large-scale wind projects. The resulting in-house expertise proved vital for developing the compound.
"All required type tests, including mechanical and dimensional tests, have been successfully completed. Industrial production tests were also performed, to ensure the new compound wouldn't interfere with production performance. We also carried out electrical tests for the full system including accessories. The engineering team managed to fulfil all requirements and completed all qualifications steps with one of our customers. Now, we are aiming for qualification with other customers, too.
Further developments
Nexans already has programs in place for the use of recycling cabling materials, and this 'virtuous circle' can also accommodate the new synthetic compound. By 2022, all products created at Nexans' Monchengladbach production plant will be entirely lead-free.
Our websites
Select your country to find our products and solutions