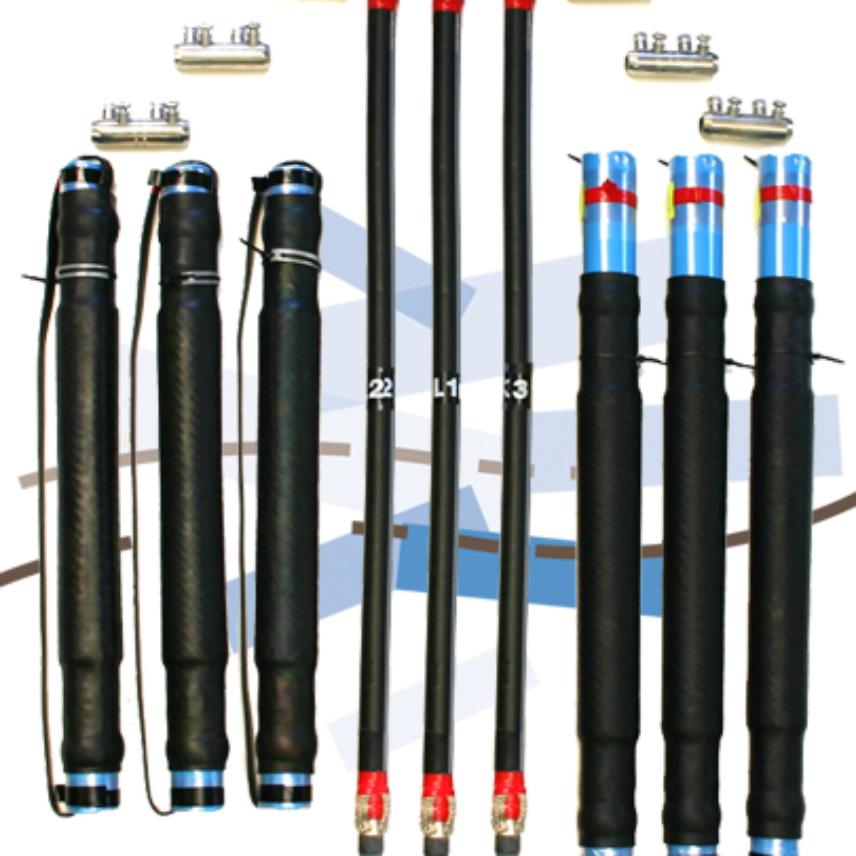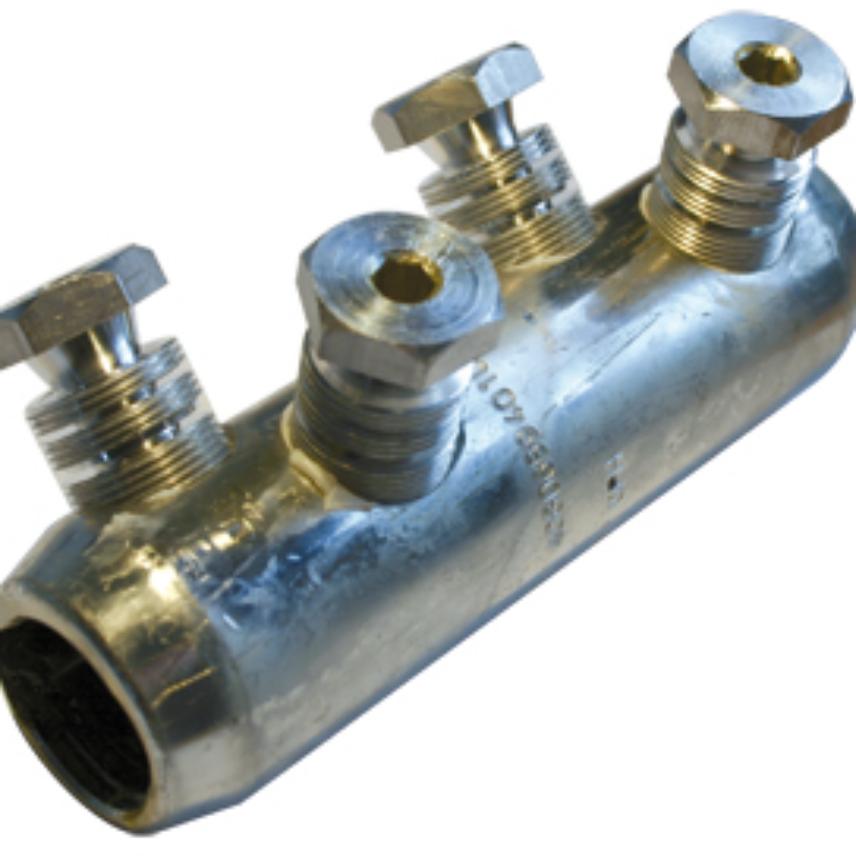 For maintaining or repairing a joint of polymeric or paper insulated cables.
To be directly buried.
The product is fully screened and fully submersible.
Read more
Nexans ref. 62767E - Country ref. Codet Enedis : 67 90 726
Nexans ref. 62768E - Country ref. Codet Enedis : 67 90 725
Nexans ref. 62766E - Country ref. Codet Enedis : 67 90 727
Description
Description
Standards
International

HD 629.1 S2

National

C 33-050
Features & Benefits
The combination of cold-shrink technology and bolted connectors for a simpler and faster mounting.
Application
This accessory is provided for repairing a joint of a synthetic or paper insulated cable, voltage 12/20 (24) kV, complying with standards C 33-226, NF/UTE C 33-223 and NF C 33-220.
Details
The accessory consists of a set of two joints, to which is added a sealed braiding system.
It can be used with aluminium or copper core cables, for section from 70mm² (paper insulated cables) and 95mm² (synthetic insulated cables) to 240 mm² (both).
Installation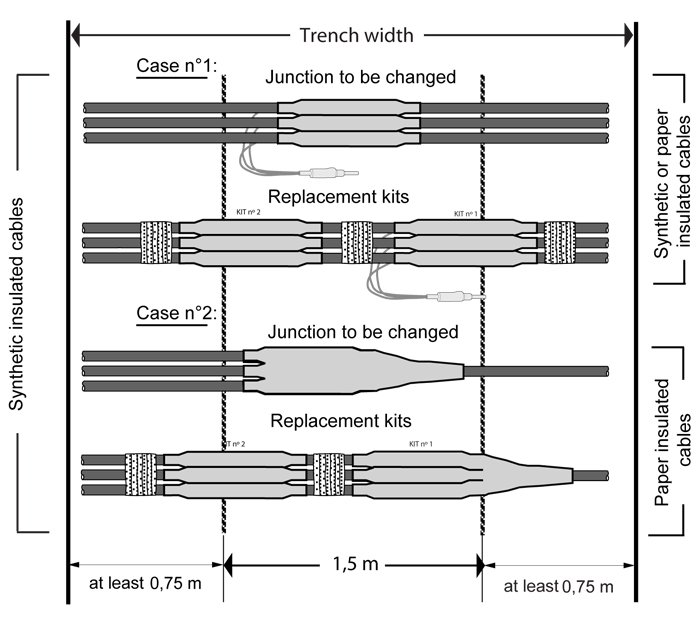 Resources
Resources
Selling & delivery Information
Each package contains 2 kits according to the kind of insulation of the cables to connect, and 3 synthetic insulated cables of 1,5 m each (prepared and ready to be assembled). The mechanical connectors are also included.
Our websites
Select your country to find our products and solutions