Nexans ALARM / DOORPHONE 5P AWG24 D150m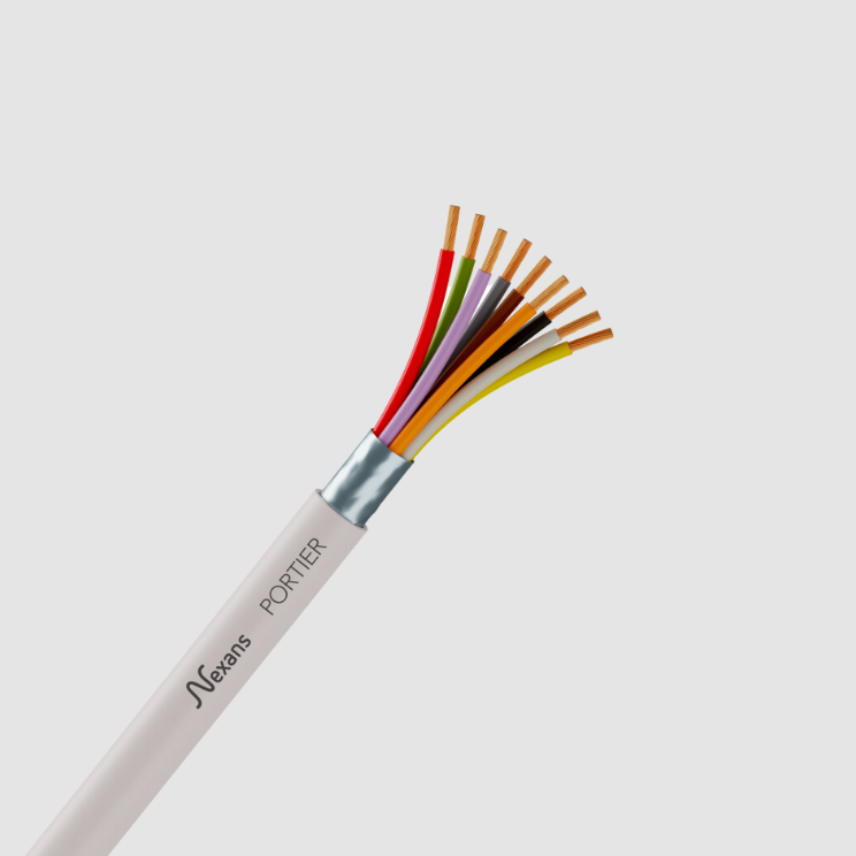 Nexans ref. : 10097456
EAN : 3170230000303
Description
Description
Standards
International

Manufacturer specification
Application
Used for self-protection opening detectors or sirens with self-protection but not self-powered (2 pairs).
Used for complex installations of telephone transmitters with several inputs and outputs (4 pairs and more).
Each conductor has a different color to facilitate installation and identification during connection.
The white outer sheath makes the installation more discreet.
Installation
It is necessary to pass the cable in a different electric sheath from that of the high current supply network.
Characteristics
Characteristics
Construction characteristics
Construction characteristics
Dimensional characteristics
Dimensional characteristics
Our websites
Select your country to find our products and solutions