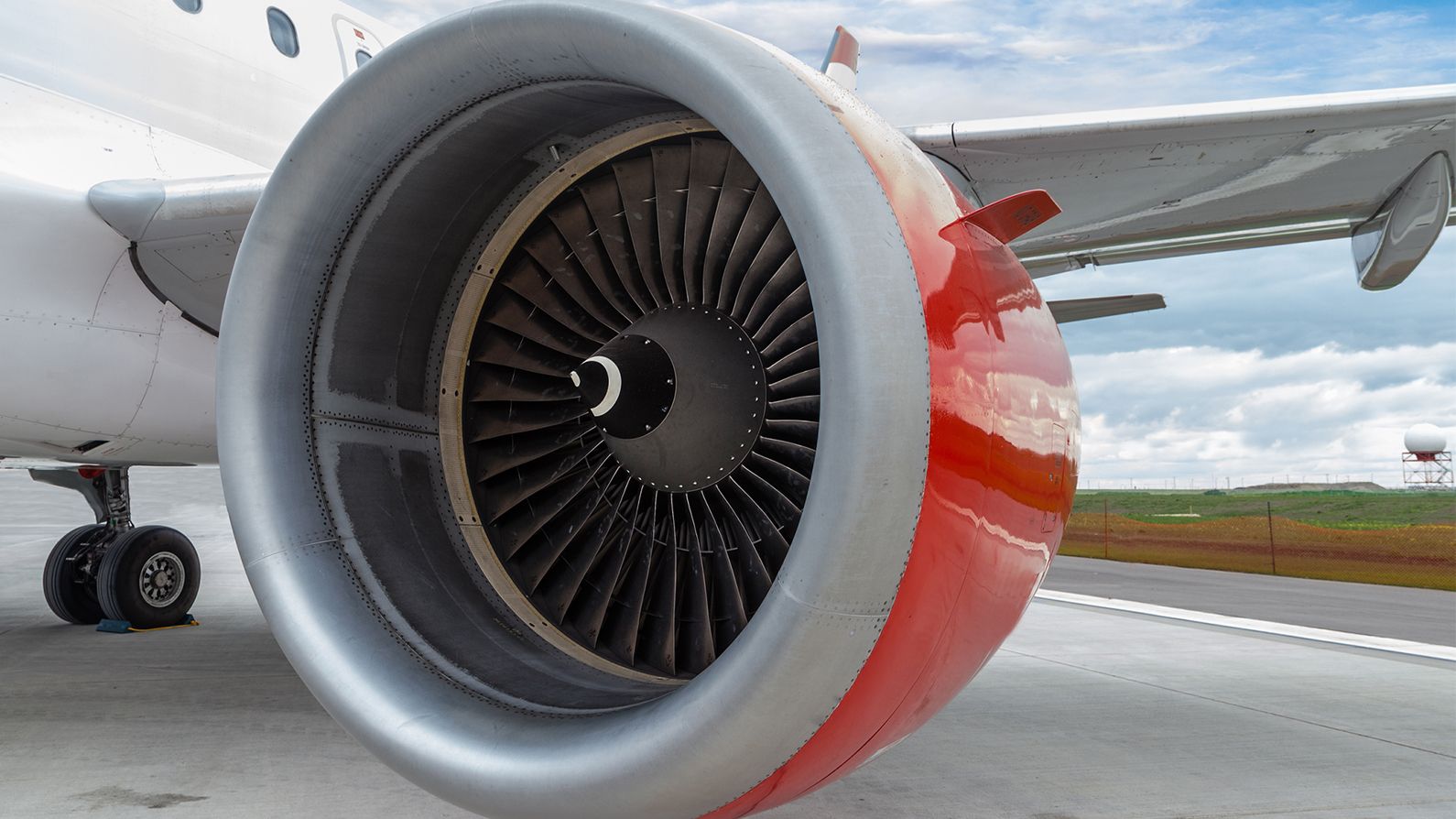 Operational safety
Safety issues are omnipresent in aerospace and concern manufacturers, operators, pilots and passengers. Three important trends are extremely relevant to cables: fire and toxicity, synthetic vision in the cockpit, and overall airplane health management, which concerns maintenance.­
Aviation regulations around the world are changing, requiring smoke detectors in lavatories, automatic fire extinguishers, in-cabin fire enhancements, fire-blocking seat materials, emergency track lighting, etc.
"Survivability" also impacted aircraft cabling standards, since one possible cause of fires in airplanes is wiring problems that involve intermittent faults, such as wires with breached insulation touching each other, electric arcing (flashover), or short circuits.­
Synthetic Vision Systems (SVS)
Since loss of control has been highlighted as the major cause of fatal accidents, Synthetic Vision Systems (SVS) offering "virtual reality" will be increasingly deployed in commercial flight decks within the next five years. Once installed in the global airline fleet, it could significantly reduce loss-of-control risk.
Evolving systems like SVS confirm the need for more data capacity in tomorrow's airplane, which means light and reliable cables, Wifi capability, and a host of data, communication and sensor cables of all kinds. When it comes to flight safety, the right cables provide an imperative "nervous system" to heighten awareness, detect danger, and enable appropriate intervention.­
Airplane Health Monitoring (AHM)
Technological advances and massive global fleet renewal by 2025 will completely reshape the Maintenance, Repair and Overhaul (MRO) business. More onboard data will power predictive maintenance to minimize unplanned work on next-generation aircraft.
Data is thus rapidly becoming the primary driver of maintenance programs, and onboard wires and cables are key to this information highroad.
Related document
pdf - 940.2 kB
Nexans White Paper Aerospace
Download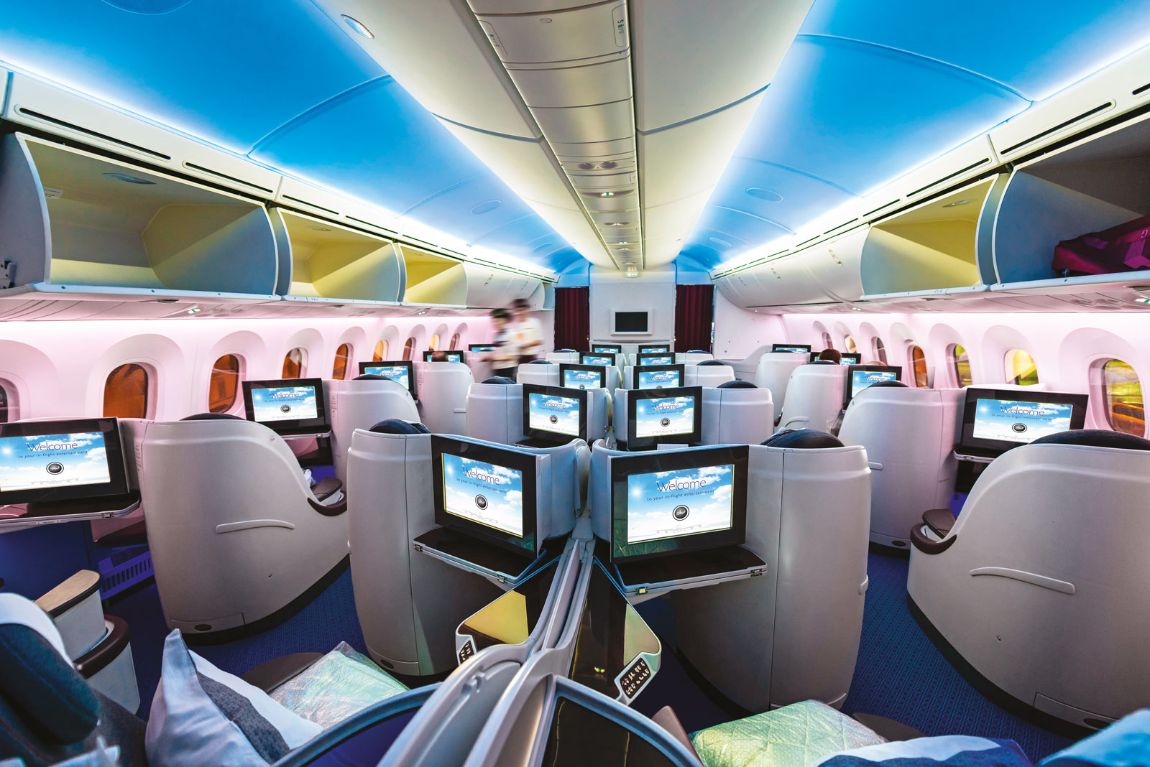 Lighter weight and fuel efficiency
Even though fuel costs have fallen, the quest for profitability, the pressure from low-cost carriers, tougher regulations on noise and greenhouse gas emissions are forcing all operators to use lighter more energy-efficient aircraft.
Moving away from using aluminum in airframes, wings, trailing edges and other flight surfaces is one reason that manufacturers are replacing it with lightweight carbon fiber composites on planes. Composites also provide a smooth finish for components and thus less drag.
Apart from these many initiatives to save weight on aircraft, one important component – largely metallic – is hidden out of sight: cables. According to model, size, passenger capacity and specifications, every airliner contains from 200 to 600 km of cables interconnecting vital equipment throughout the airplane.
They provide everything from power, data, sensor information, flight management control, avionics, and communications to overhead and emergency lighting and in-flight entertainment. The challenge is how to make lighter-weight cable designs to meet every airborne need, with no compromise on safety, performance and reliability.
Lighter more reliable and powerful engines
In addition to a fuel efficiency, engine manufacturers are about to announce some generational change across the board, developing:­
Next-generation fuel efficient engines that are being flight-tested
Turbo shafts for helicopters and adaptive-cycle engines in the military sector for fighters that combine high power with fuel efficiency.
A new series of large turbofans for jumbo jets
Counter-rotating open-rotor engines which can deliver dramatic fuel-burn savings over conventional turbofans­
All of the latest developments and breakthroughs in the engines demand high-temperature and fire-resistant cables in fire zones where manufacturers have never gone before, often with reduced weight as an added desideratum, and in high vibration environments.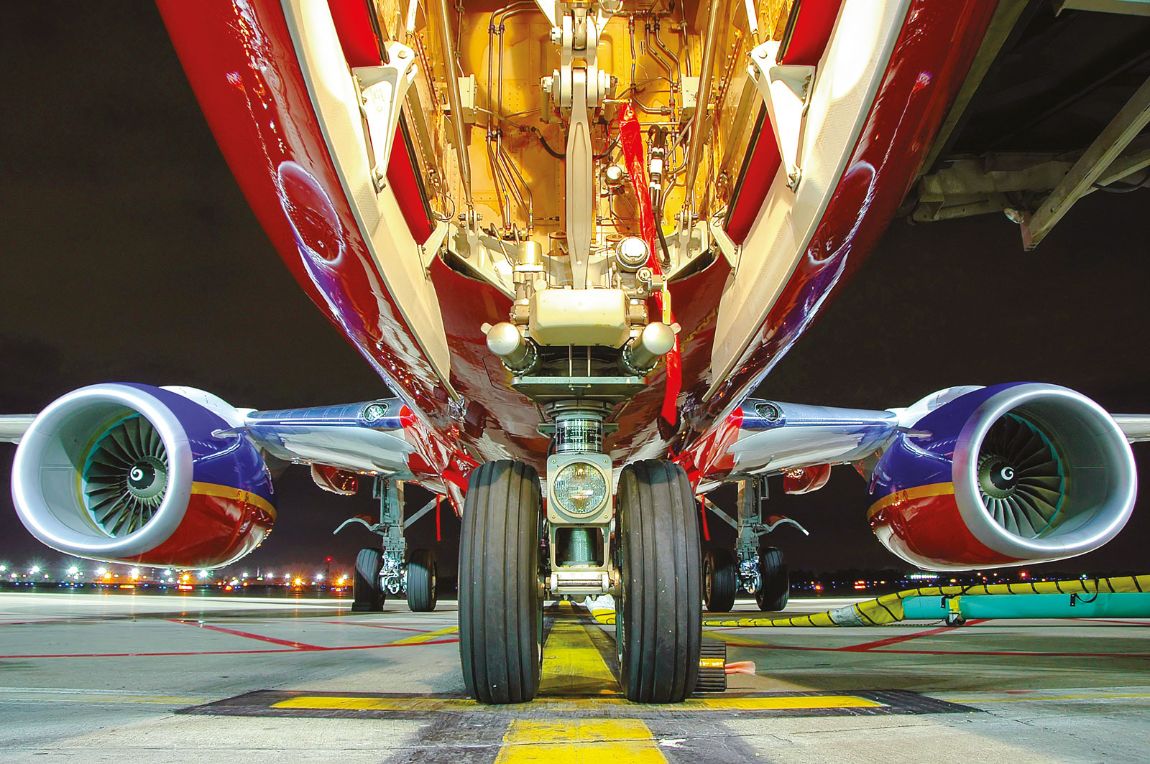 Need to boost electrical power onboard
While aircraft fly higher, farther, and faster, power supplies grow more complex for aircraft flight instruments and passenger services, including galley units, lighting systems, heating, and passenger services.
Current and future technical advances have a tremendous impact on cable materials and designs, which have in turn facilitated new airplane architectures and easier and quicker installation. This has required thinner insulations, the increased use of aluminum for general purpose wires, cables that can endure much higher temperatures in hot engine zones or offer higher working voltages.
Higher data capacity for flight operations and IFE
More data onboard, and this concerns every aspect of flight operations, including avionics including avionic systems: communications, navigation, the display and management of multiple systems, and the hundreds of systems that are fitted to aircraft to perform individual functions.
The latest aircraft are constantly generating several hundred thousand parameters for collecting and analyzing data, and for spotting problems. Airlines are turning to IT solutions to improve operational efficiency, decrease costs and enhance safety.
The increasing use of personal electronic devices by passengers is allowing airlines to eliminate costly and weighty entertainment systems. It is highly likely that the next step will be to empower the passenger to create his/her own entertainment by making available in-seat digital services like WIFI, broadband, satellite connections, etc.
As with advanced avionics and flight operations this increase of data onboard requires significant improvements in broadband data capacity, often requiring optical fiber replacement of the copper network.
Environmental concerns
According to the International Civil Aviation Organization, the environmental impact of aviation occurs because aircraft engines emit heat, noise, particles, and gases that contribute to climate change and global dimming.
Airliners of the future are likely to be radically different. New shapes could include blended wing designs, where engines, fuselage, wings and flight surfaces blend into one organic entity, like some military aircraft today.
Materials science and new aerospace technologies involving power systems and the laws of aerodynamics will contribute to this kind of transformation. But at the core of future developments will be the essential energy and data provided by invisible networks of countless cables, hidden well out of sight from air travelers.
Our websites
Select your country to find our products and solutions