Vacuum insulated transfer lines and accessories
Delivering innovative solutions enabling the safe transfer of liquefied gases
Nexans cryogenic systems are in-house engineered and built on our core technology of flexible vacuum-insulated cryogenic transfer lines. Vacuum insulated transfer lines, also called vacuum jacketed piping, are double-walled piping systems designed to achieve the superior level of thermal insulation between the inner and outer pipe.
Nexans offer provides the highest level of thermal insulation thanks to the action combination of 3 components of heat transfer:
radiation from the outer wall to the inner wall is prevented by multilayer insulation, which reflects heat waves

convection is inhibited by the factory generation of a high level of static vacuum between the inner and outer tubes

conduction is minimized by contact points between the inner and outer tube optimized in number and surface area.
This configuration allows the safe transfer of cryogenic fluids with minimal boil-off and maximal user safety. Our wide know-how in cryogenics ensure we deliver a complete solution with the transfer lines and their specific coupling for an enhanced system reliability.
More information about cryogenics systems:
A flexible & modular approach to cryogenic transfer infrastructures
In addition to conventional rigid piping systems for transfering liquified gas, Nexans has developed 2 full ranges of flexible vacuum insulated transfer lines that can be applied for static and dynamic applications.
Nexans CRYOFLEX® is the product range for static applications while Nexans HIGHFLEX is the product range for dynamic applications, used for applications requiring a high flexibility.
These systems and their thermal insulation were originally designed for transfering liquefied helium at temperature as low as 4K. Our unique technology ensures they can cover all cryogenic fluids (Helium - 4K, Hydrogen - 20K, Nitrogen - 77K, Oxygen - 90K, LNG - 110K).
Driven by the safety and undisputable quality standards, our robust flexible vacuum insulated lines designs are made with corrugated stainless steel tubes, bringing unmatched advantages:
Thermal compensation between inner and outer wall is achieved by design, removing the need to add a compensation box to the configuration
Systems are fully industrialised in our factory, including welding of end fittings, and vacuum pumping. All welds are controlled and tested for He leakage ensuring a high system reliability.
Systems are delivered on drums, ready for service, reducing installation time and complexity.
Read more about the applications of cryogenics systems:
Certification & homologation
Our solutions are compliant with the following certifications
2014/68/EU Pressure Equipment Directive - European Directive for pressure equipment - CE declaration according to module A1 and A2
DIN EN ISO 10380 - International standard for corrugated metal hoses and metal hose assemblies
AD2000 - German regulations for pressure equipment (based on 2014/68/EU))
ISO 9001 - International standard for quality management systems
ISO 14001 - International standard for environmental protection
ASME B31.3 : American standard for pressure lines
KEY BENEFITS
Time-saving
Save installation time, operate sooner
Low complexity
Take advantage of a trouble-free and reduced complexity Cryogenic installaton
Safety
Build a safe and long lasting installation
All lengths are assembled, vacuumized and tested in factory. They get to the construction site ready for operation

Lengths are delivered on drums to be installed as one would lay a cable.

Combined to Nexans Ultracker drum geotracking solution, you can monitor the position of your cryogenic lines and better organize the supply chain on your construction site.
By design no need for temperature compensation systems (bellows);

Nexans CRYOFLEX® and HIGHFLEX lines are operated under static vacuum, removing the need for dynamic pumping and saving operation and maintenance costs

The flexible design makes it possible to avoid defining exact dimension and to a certain extent allows to reorganize industrial workshops
The double envelope configuration combined with state-of-the art insulation performance keep the surface at room ambient temperature during operation removing risks of icing, cryogenic burns, and oxygen condensation.

Instant leakage detection from continuous monitoring of vacuum

If the inner envelope is damaged, the gas remains confined within the outer envelope
Standardize on one technology for lower OPEX and maintenance expenditures
Our technology ensures a low maintenance service level which can be even minimized if using it whatever is the liguified gas you need to transfer
Nexans CRYOFLEX®
Nexans CRYOFLEX® cryogenic vacuum insulated transfer lines are bendable lines intended for static applications. Being delivered on drums and ready to use, they make an easy-to-install and repositionable alternative to rigid piping. Bendability is achieved from helical corrugation of the stainless steel tubes.
Product range
Inner diameter: 21mm - 150mm (larger diameters possible upon request)
Maximum working pressure: 20 bars
Standards: 2014/68/EU; AD2000; ASME (on request)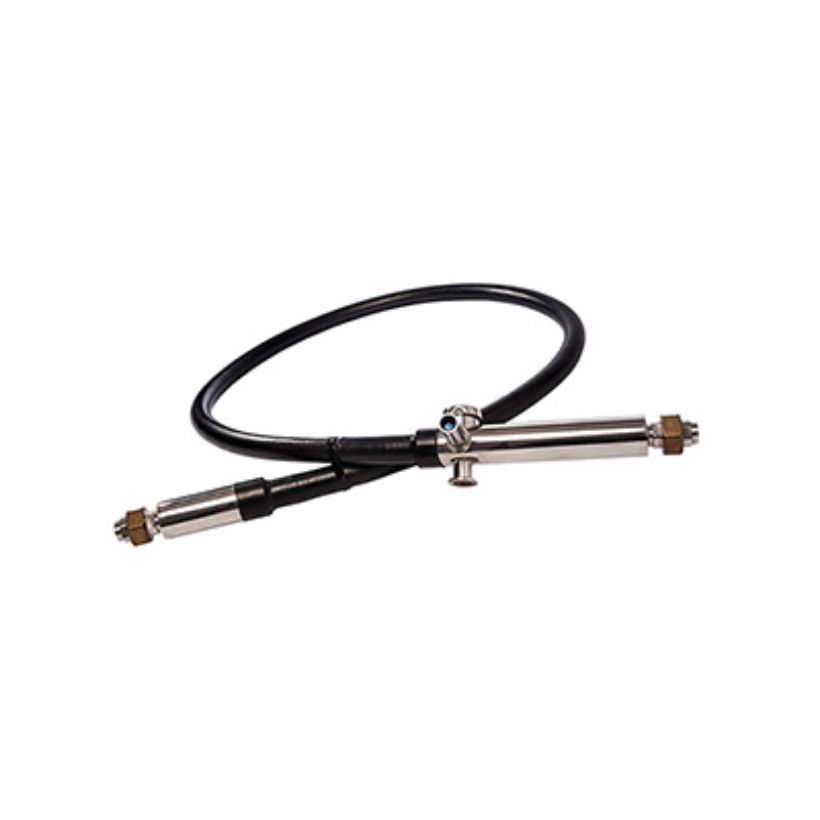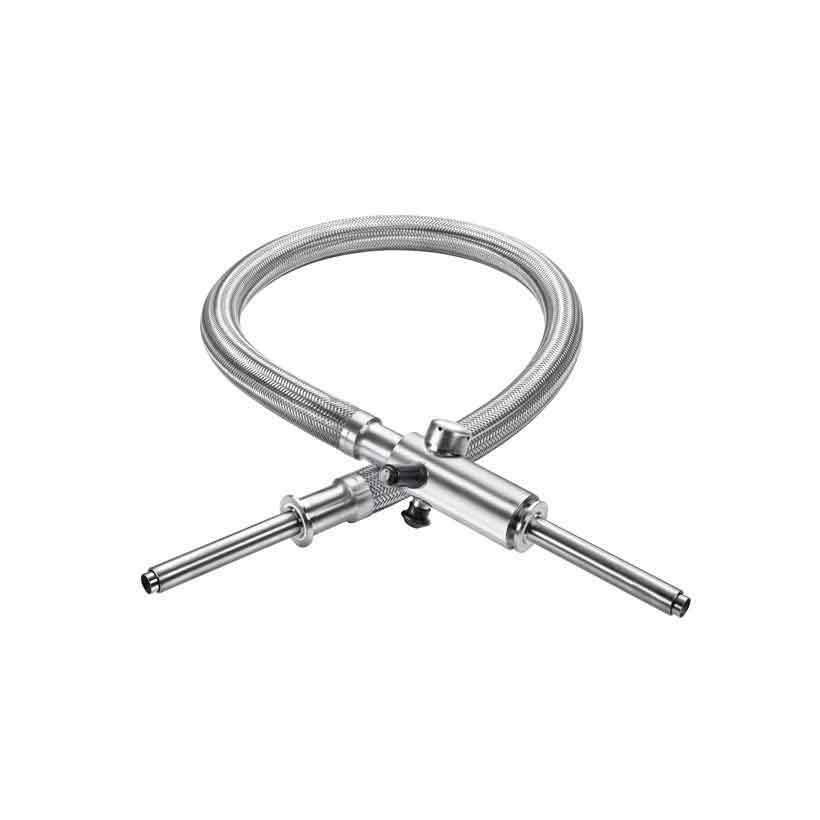 Nexans HIGHFLEX
Nexans HIGHFLEX lines are designed for applications with frequent position changes (coupling, decoupling, bending, dynamic stress). Their high flexibility results from the parallel corrugation of the tubes. Fatigue resistance and pressure stability are improved thanks to stainless steel braids, armoring both the inner and outer tubes. Nexans HIGHFLEX lines are designed to withstand more than 10,000 of bending cycles, a reference on the market .
Nexans HIGHFLEX lines can be used individually or combined to CRYOFLEX® and rigid systems.
Product range
Inner diameter: 8mm - 150mm
Maximum working pressure: 40 bars
Standards: 2014/68/EU ; AD2000 ; ASME (on request)
Coupling and safety systems
As a market expert, our systems include a full range of connectors (right-angle, T,Y…) branching, couplings (dry, QCDC, ERC) and accessories (valves, degasseres) to fit customers project specifications and ensure a performance reliability.
Nexans CRYOFLEX® and HIGHFLEX can be equipped with a vaccum sensor, to continuously monitor the vacuum and trigger safety systems in case of mechanical degradation of the cryogenic transfer systems.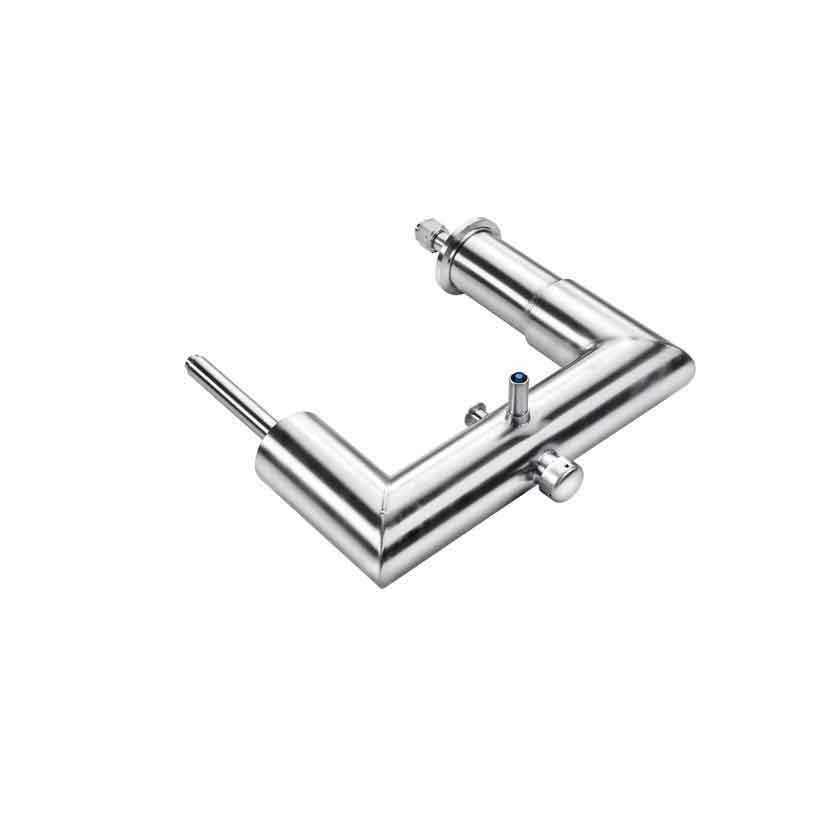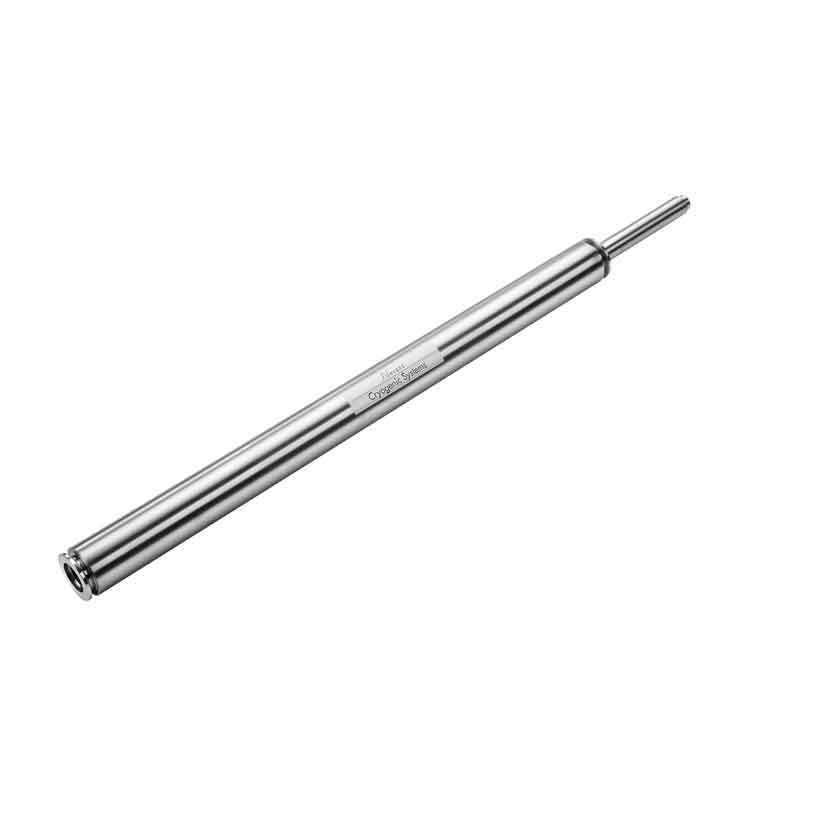 Rigid piping systems
We also offer rigid vacuum insulated line systems consisting of two ore more concentrically arranged stainless steel pipes
Packaging and transport
Our range is avaialble
small lengths : box
long lengths : drums
Our drums can be equipped with tracking device allowing for improved fleet managment and stock visibility. Should you be interested in such a solution, contact us directly
Our websites
Select your country to find our products and solutions