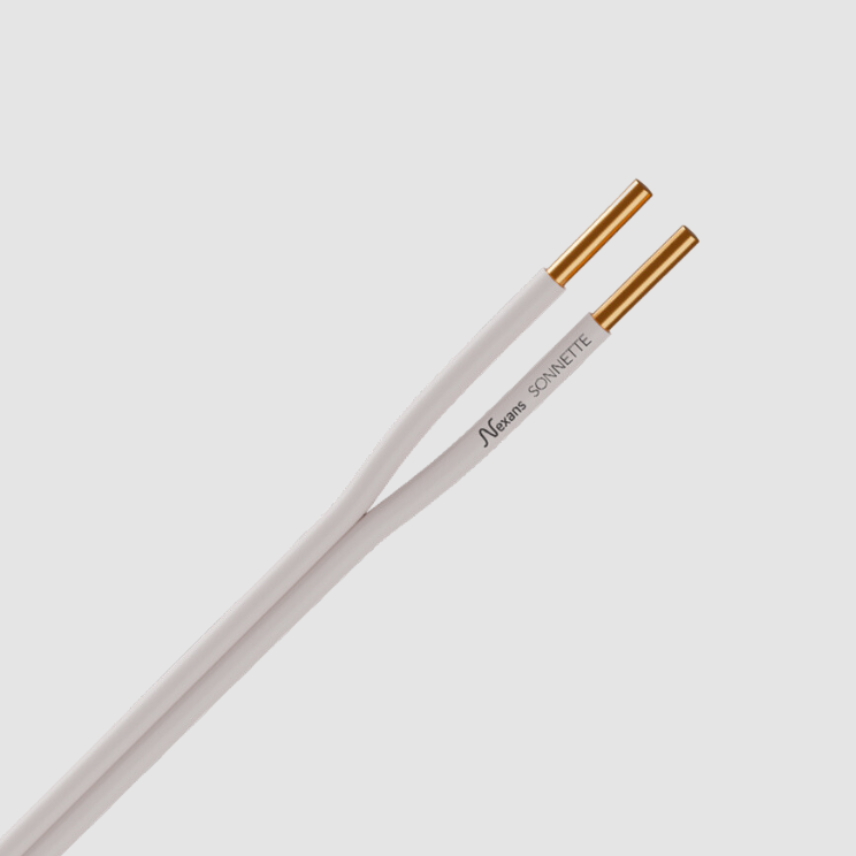 Nexans ref. : 10267213
EAN : 3170238672052
Description
Description
Standards
International

Nexans specification

National

Customer specification
Application
Flat cable.
Used for doorbell and chime connection.
Core in solid copper. The cable is stronger.
The doorbell cable is made up of 2 separable wires.
It is flexible and flat to fit easily into any type of installation.
The white outer sheath makes the installation more discreet.
Installation
It is necessary to pass the cable in a diifferent electric sheath from that of the high current supply network.
Characteristics
Characteristics
Construction characteristics
Construction characteristics
Dimensional characteristics
Dimensional characteristics
Resources
Resources
Declaration of Performance
Declaration of Performance n� : 1000366-FRLV
Certification Date : 10/6/17
AVCP (Assessment and Verification of Constancy of Performance) : System 4
Declared performance : Fca
Our websites
Select your country to find our products and solutions