Description
Description
Standards
International

EN 50525-2-31; HD 21.3; IEC 60227-1; IEC 60228

National

NF C 32-201/3
Application
Nexans H07V-R are insulated stranded copper conductors, used for fixed protected installations indoors for power supply or lightings (from offices, domestic or commercial buidings...) with voltage up to 1000V AC or 750V DC.


Installation
In conduit, insulated support, ducts... in covered an dry place.
Permissible current are given for conductor laid alone in insulating tube on a wall temperature at 30°C .
If conditions are différent, apply correction factors in accordance with NF C 15-100 standard or other equivalent national standard.
Design
Conductor
Bare copper class 2
Insulation
PVC
Différent colors.
Marking
S.Y + USE «har» H07V-R factory number.
Voltage drop
Calculated with Cos phi = 0,8
Gammes et couleurs disponibles pour PASSEO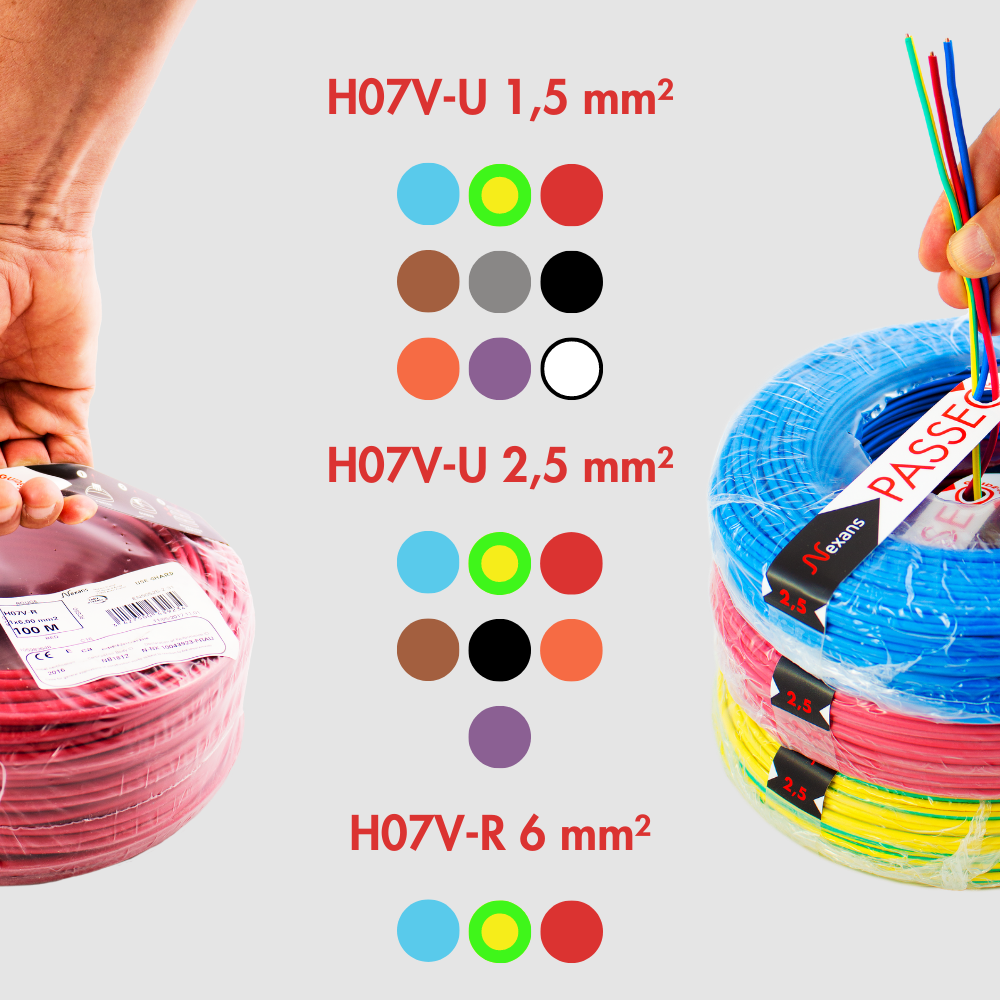 Characteristics
Characteristics
Construction characteristics
Construction characteristics
Dimensional characteristics
Dimensional characteristics
Electrical characteristics
Electrical characteristics
Mechanical characteristics
Mechanical characteristics
Mechanical resistance to impacts
Usage characteristics
Usage characteristics
Max. conductor temperature in service
Short-circuit max. conductor temperature
Operating temperature, range
C2, NF C 32-070 & EN 50265-2-1
Resources
Resources
Our websites
Select your country to find our products and solutions