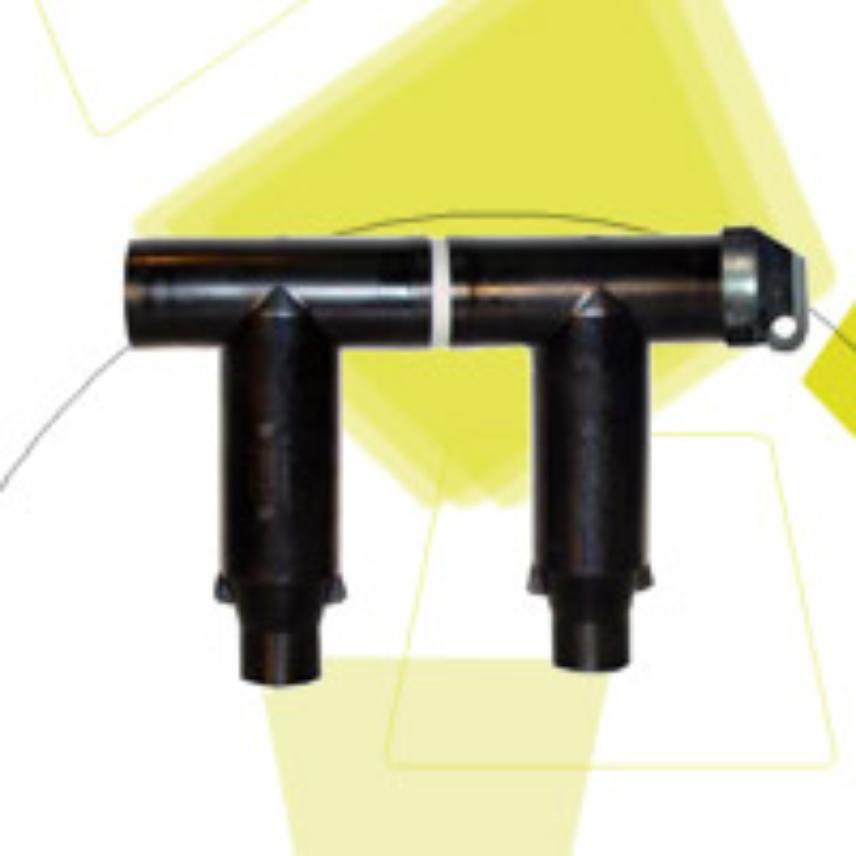 Nexans ref. : 56746E
Country ref. : Codet ENEDIS : 67 94 303
Description
Description
Standards
International

HD 629.1 S2
Use
Double T separable connectors in interface D used at the same time to connect 2 insulated cables to MV transformers.
Standard
Set-up meets the C 33-051 standard.
Description
This set-up includes :
1 male insulated dead-end plug (BIM-D-24) + cap.
1 M16 copper nut.
2 M16 copper dowels.
2 separable connectors CST 800-D-24.
1 junction piece PJ-1250-DD-24.
The outdoor conducting screen in EPDM provides a complete security of the thirds.
Each insulation piece is tested for industrial power frequency and partial discharge prior to leaving the factory.
Characteristics
Characteristics
Construction characteristics
Construction characteristics
Dimensional characteristics
Dimensional characteristics
Conductor cross-section, range
Diameter over insulation, range
Electrical characteristics
Electrical characteristics
Dielectric withstand voltage, 50Hz 1mn
Maximal partial discharge at 2Uo
Usage characteristics
Usage characteristics
Ambient installation temperature, range
Our websites
Select your country to find our products and solutions