3 CSE-250-A-RSM-24-50/95 Al/Cu (K200LR)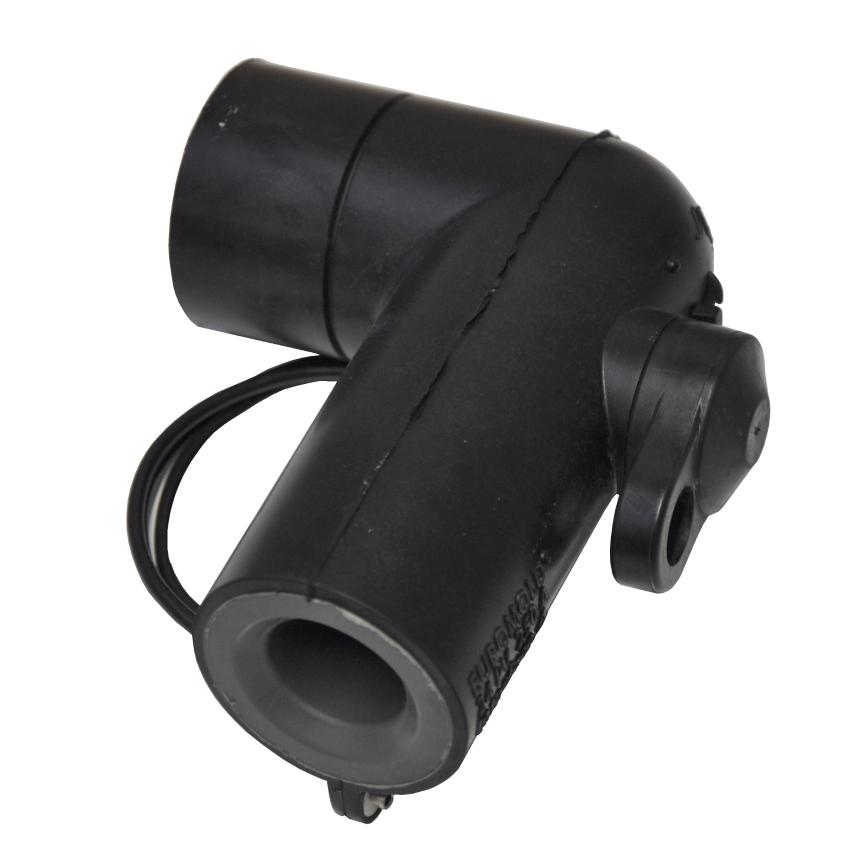 Kit of 3 elbow separable connectors, 250 A, interface A.
Read more
Nexans ref. : 302441E
Country ref. : Codet Enedis : 67 94 105
Description
Description
Standards
Use
This range of separable connectors enables the connection of a synthetic insulated MV cable to a MV equipment such as transformers, motors, switchboards, switches.
The products that are presented are designed for NF C33-226 and NF C 33-220 cables. For any other cable standard, contact us.
Lexicon
CS = Separable connector
E = Square
D = Straight
M = Male
NOMENCLATURE CSE-250-A-RSM (K200LR)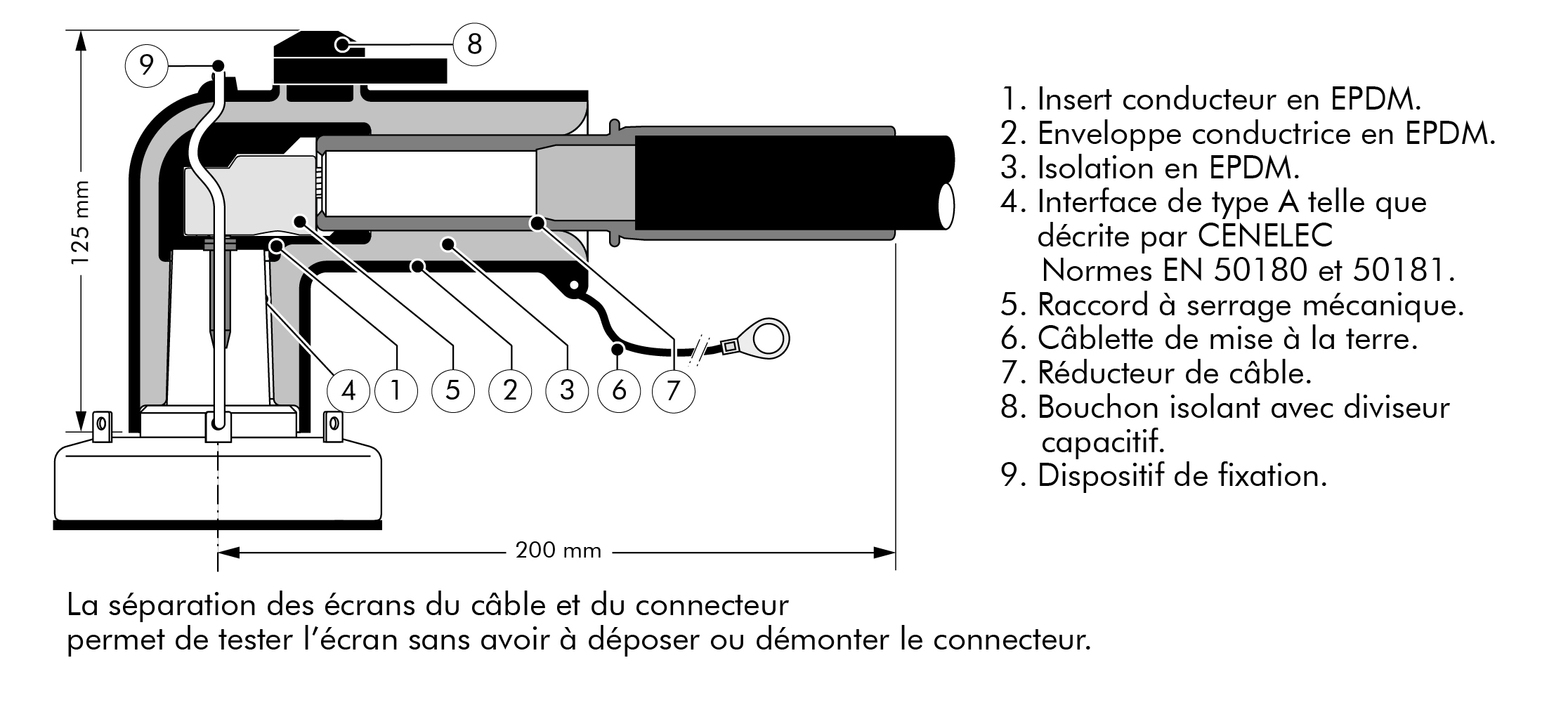 INFORMATIONS
Chaque kit contient trois connecteurs, les notices de montage, les embouts à serrage mécanique, ainsi que les dispositifs de fixation.
Il est recommandé de stocker le produit dans un environnement à l'abri des intempéries, tempéré entre -10°C et +40°C.
Characteristics
Characteristics
Construction characteristics
Construction characteristics
Dimensional characteristics
Dimensional characteristics
Conductor cross-section, range
Diameter over insulation, range
Electrical characteristics
Electrical characteristics
Dielectric withstand voltage, 50Hz 1mn
Maximal partial discharge at 2Uo
Usage characteristics
Usage characteristics
Ambient installation temperature, range
Our websites
Select your country to find our products and solutions