Complete toolbox 50-630 mm²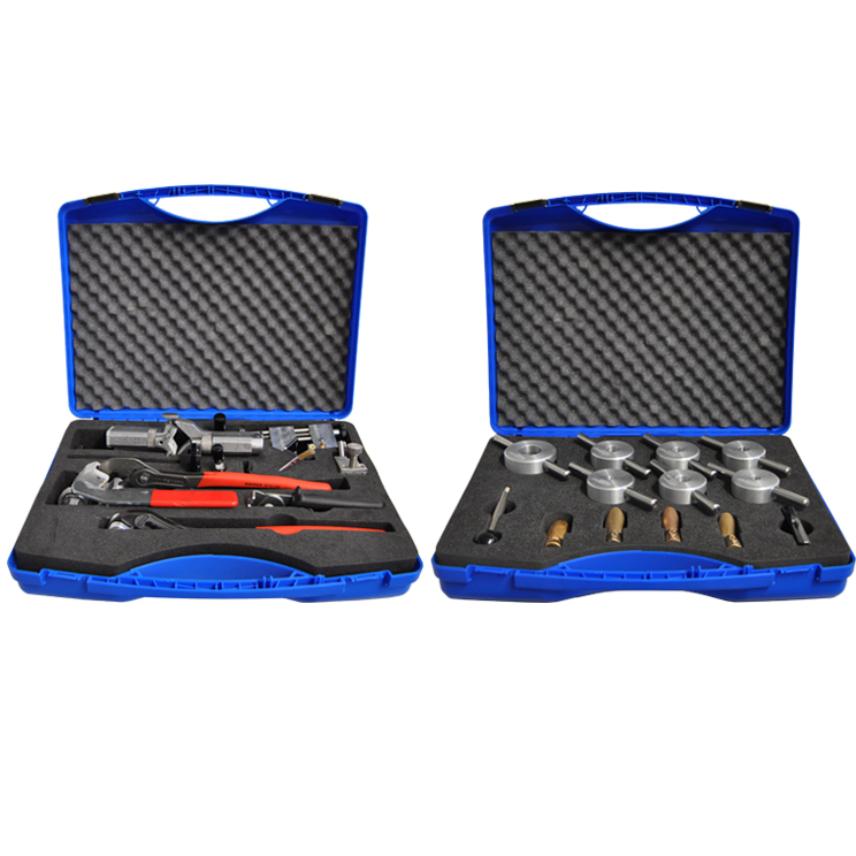 Nexans ref. : 68114N
Country ref. : Codet Enedis : 07 57 791
Description
Description
Standards
National

HN 33-S-22; HN 33-S-23; NF C 33-220; NF C 33-223; NF C 33-226; UTE C 33-223
Application
Adjustable and multifunctional complete toolbox enabling the preparation of synthetic insulated MV cables meeting the HN 33-S-22, HN 33-S-23, NF C 33-220, NF C 33-223, NF C 33-226 and UTE C 33-223 (cable 2000) standards with strippable and non-strippable semi-conductor from 50 to 630 mm².
It allows the following operations :
The removal and making of the slit on the external sheath.
The cutting of the detachable external semi-conductor or the removal of the non-detachable external semi-conductor.
The complete set-up of the screen plate.
The stripping of the insulator and of the internal semi-conductor.
The chamfering of the insulator.
The cutting of the insulation cones.
Packaging
Toolbox in the form of 2 PVC cases including :
Two foam inserts enabling the storage of the Nexans cable preparation tools.
The following tools :

7 Cone-cutters from 50 to 630 mm²
4 Expanding shoes from 50 to 630 mm²
Replacement blades
Adapted screws
Characteristics
Characteristics
Construction characteristics
Construction characteristics
Dimensional characteristics
Dimensional characteristics
Conductor cross-section, range
Usage characteristics
Usage characteristics
Our websites
Select your country to find our products and solutions